Like many regions the wonderful innovative Vancouver dining scene has been struggling through a couple of years of Covid-19 pandemic restrictions, rising property prices resulting in increased taxes or higher rental fees, and difficult operating staff shortages. However, all this hasn't dampened the enthusiasm for presenting top quality by both old-timers still surviving and brave new-comers to the restaurant scene. An inspiring boost was given to the whole hospitality industry by the announcement on July 14, 2022 at a reception held at Pacific Institute of Culinary Arts that Michelin Guide Vancouver (following Toronto announced earlier) will be revealed for the first time this Fall. Exciting news indeed.

Your scribe has been busy these last few months in discussions on Slack with other judges for the upcoming 2022 Vancouver Magazine Restaurant Awards (now over 30+ annual editions). Different criteria than Michelin is emphasized for these choices in assisting the diner consumer to find current spots to dine which rate highly on a price quality matrix.

There are so many worthy restaurants that deserve your consideration.

The 2022 Canada's Best 100 Restaurants is just out with two Vancouver places making their Top Three ranking of #1 "local Nordic" PUBLISHED ON MAIN (Chef Gus Stieffenhofer-Brandson), and #3 "Quebecois" ST. LAWRENCE (Chef J-C Poirer).
Visits by your scribe over the last month discovered some really amazing dishes at these recommended restaurants that are worth seeking out:

–AUTOSTRADA: 3 unique neighbourhood haunts with the newest one Vancouver House with air conditioning for Summer heat comfort. Remarkable Chef Lucais Syme (with Dustin Dockendorf co-owner & Wine Director) continues to focus on fresh, local, and delicious with an Italian Osteria leaning. All Pasta (and freshly baked bread) are outstanding like Chittara Anatra e Acciuga (duck & anchovy ragu) including most recently AGNOLOTTI WITH FRESH MORELS.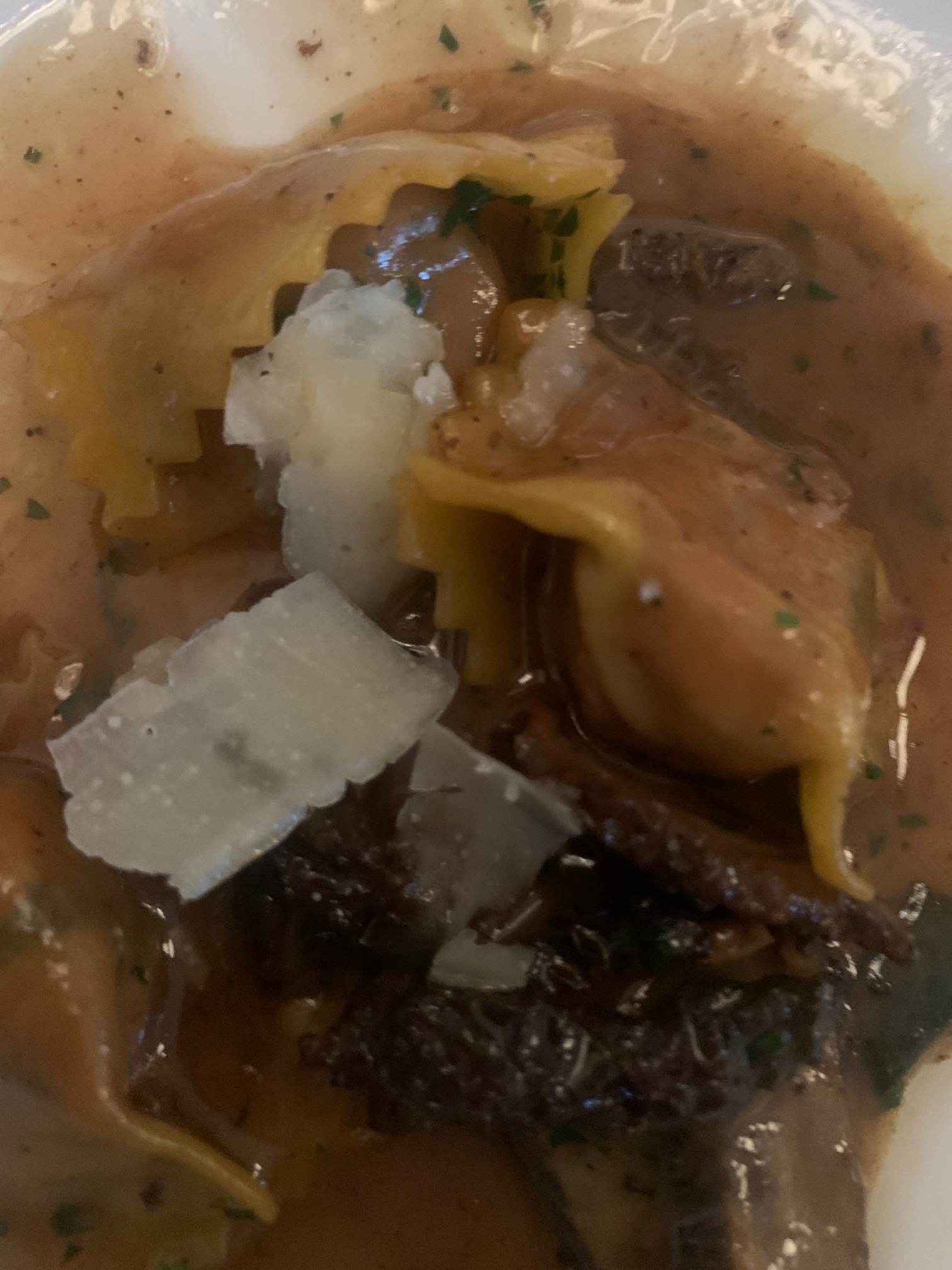 –BLUE WATER: Long time favourite under Chef Frank Pabst. Lesser known seafood "Unsung Heroes" Festival. Try this dish: SAUTEED DIVER SCALLOPS, slow roasted cauliflower, golden raisins "aigre-doux"; fresh herb salad; sauce Grenobloise with capers and hazelnuts.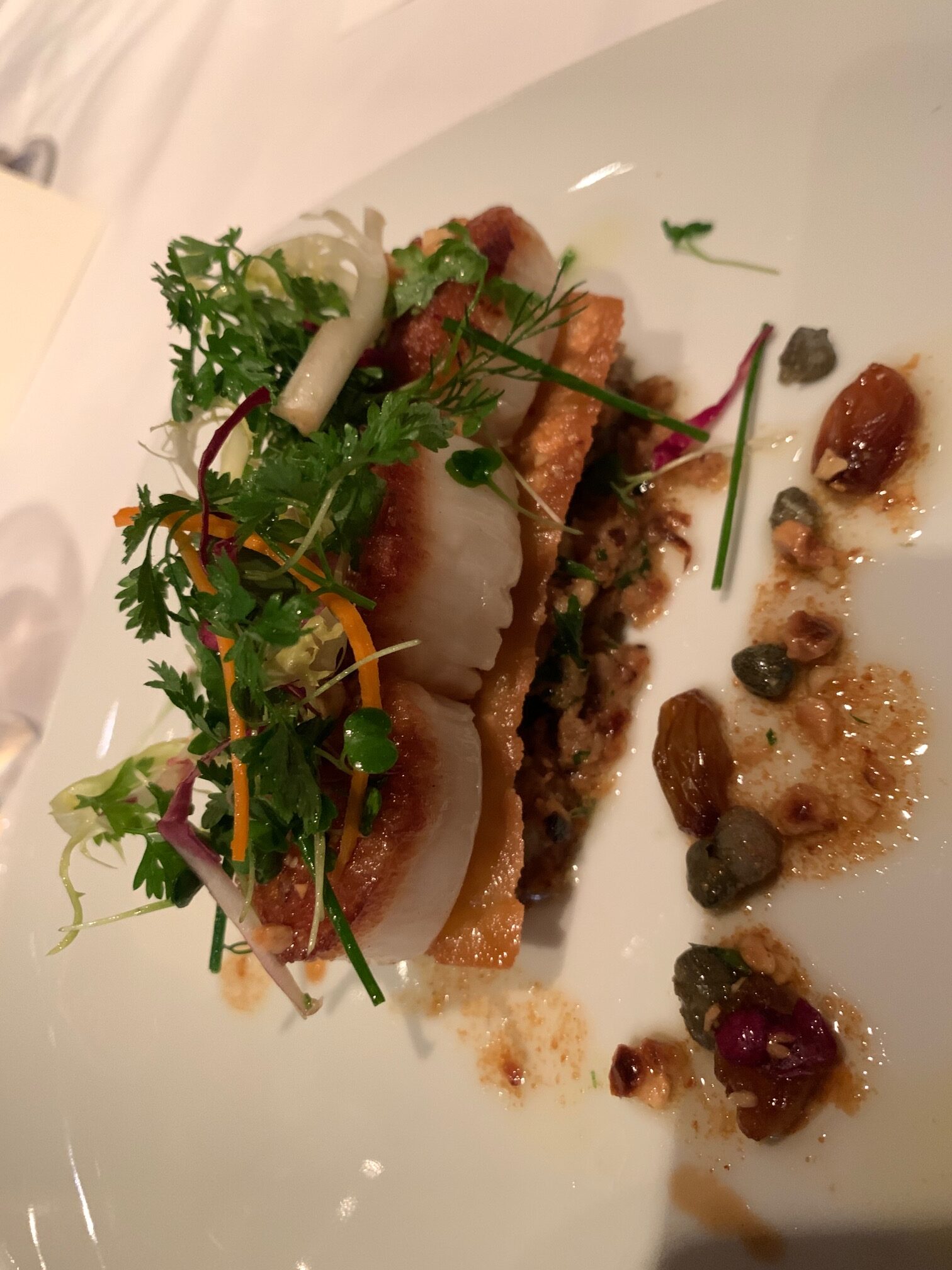 –BOULEVARD: In demand training place for top apprentices led by Chef Roger Ma (and legendary leader Chef Alex Chen), Pastry Chef Kenta Takahashi and JP Potters Executive GM (and Wine Director) prepare so many outstanding courses on a tasting menu if requested including fresh seafood and quail but revelation last month of superb GRILLED OCTOPUS WITH EGGPLANT. Divine.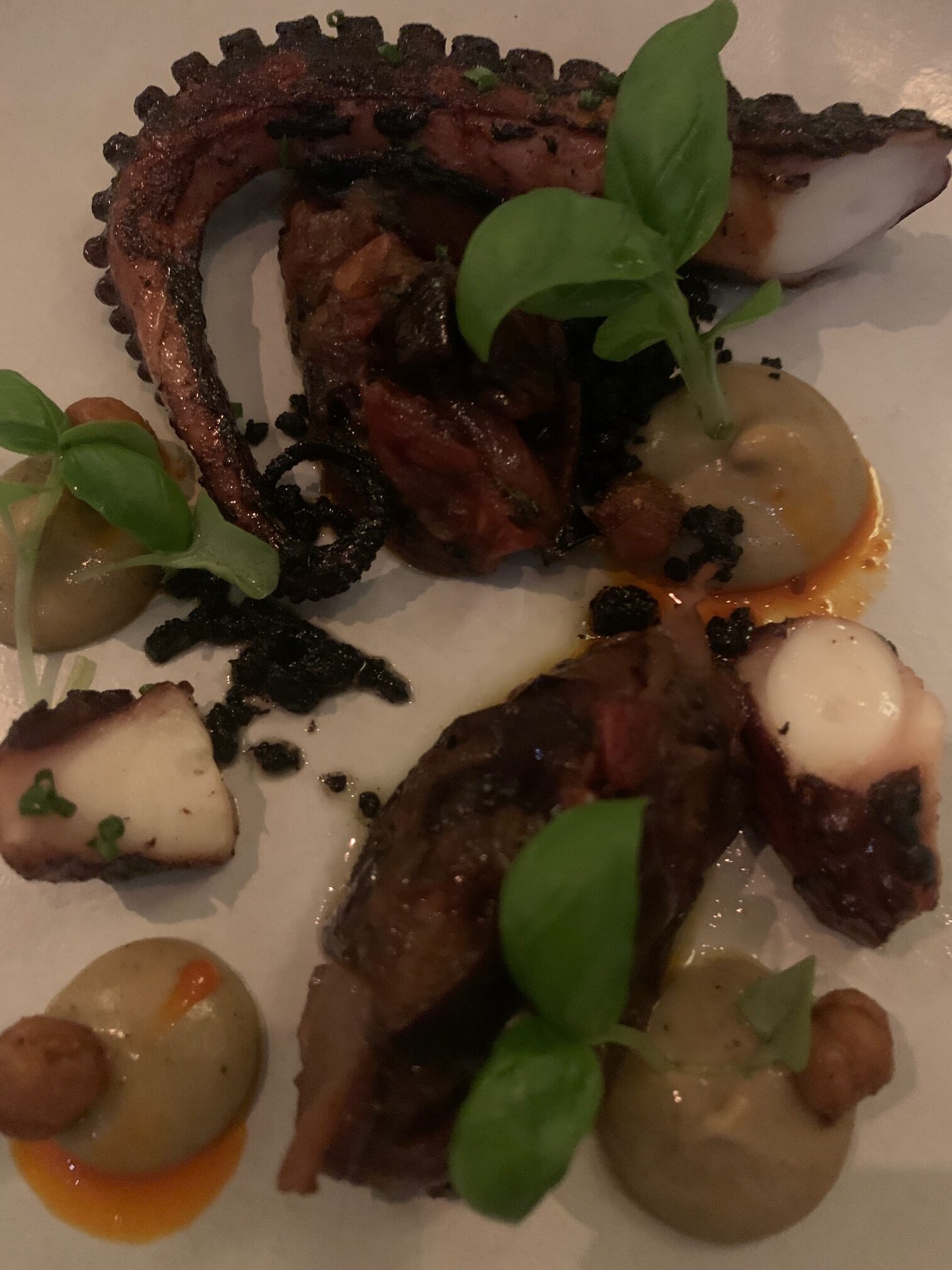 –CACTUS CLUB: Chef Rob Feenie is gone, now setting up his own 2.0 new location. Anticipation for opening. Cactus is in the good hands of new Executive Chef of Culinary Development Greg McCallum (ex L'ABATTOIR & LE CROCODILE) and team. Like the textures of exciting grilled avocado kale salad with crispy chickpeas. Must try: BC HALIBUT lightly poached with lemon & olive oil, fennel, peas, tomato, and lobster tarragon butter sauce.

–CHEF'S CHOICE CHINESE CUISINE: Optimistically opened in February 2021 turned into a raving success but still unsung. Cantonese influenced but "gourmet" in everything cooked and served. Peking Duck, Roast suckling pig and Dungeness crab are all great but KING CRAB LEGS & KNUCKLES with garlic is unbelievable!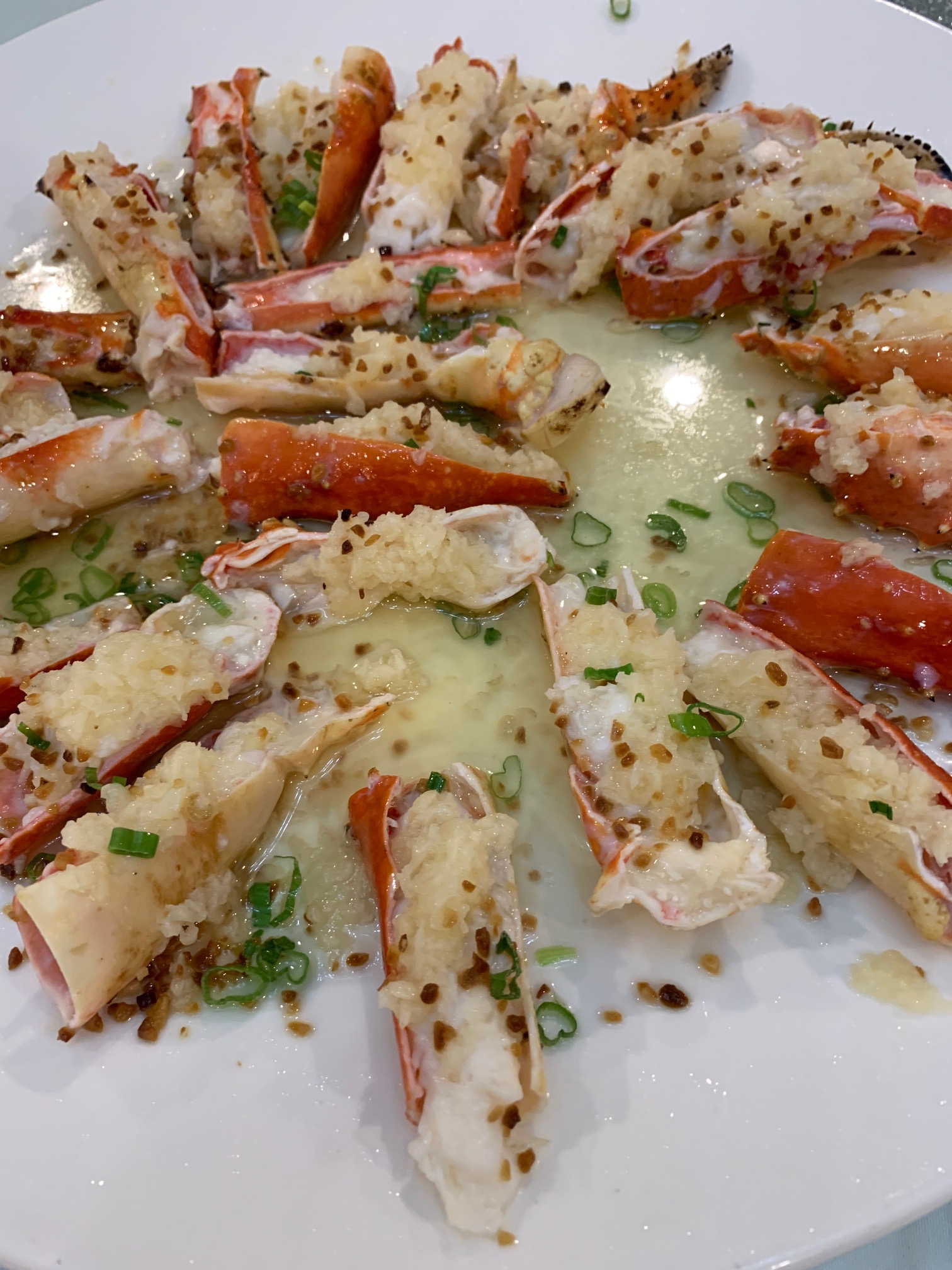 –CIOPPINO'S: Italian food & wine Master Pino Posteraro works magic with his amazingly inspired dishes and most extensive wine list (now posted at 100+ pages on-line). So many jewels but your scribe always starts with that unique burrata temptation with smoky eggplant & delicate tempura battered artichoke. What a melding of sensual textures and flavours. Congrats.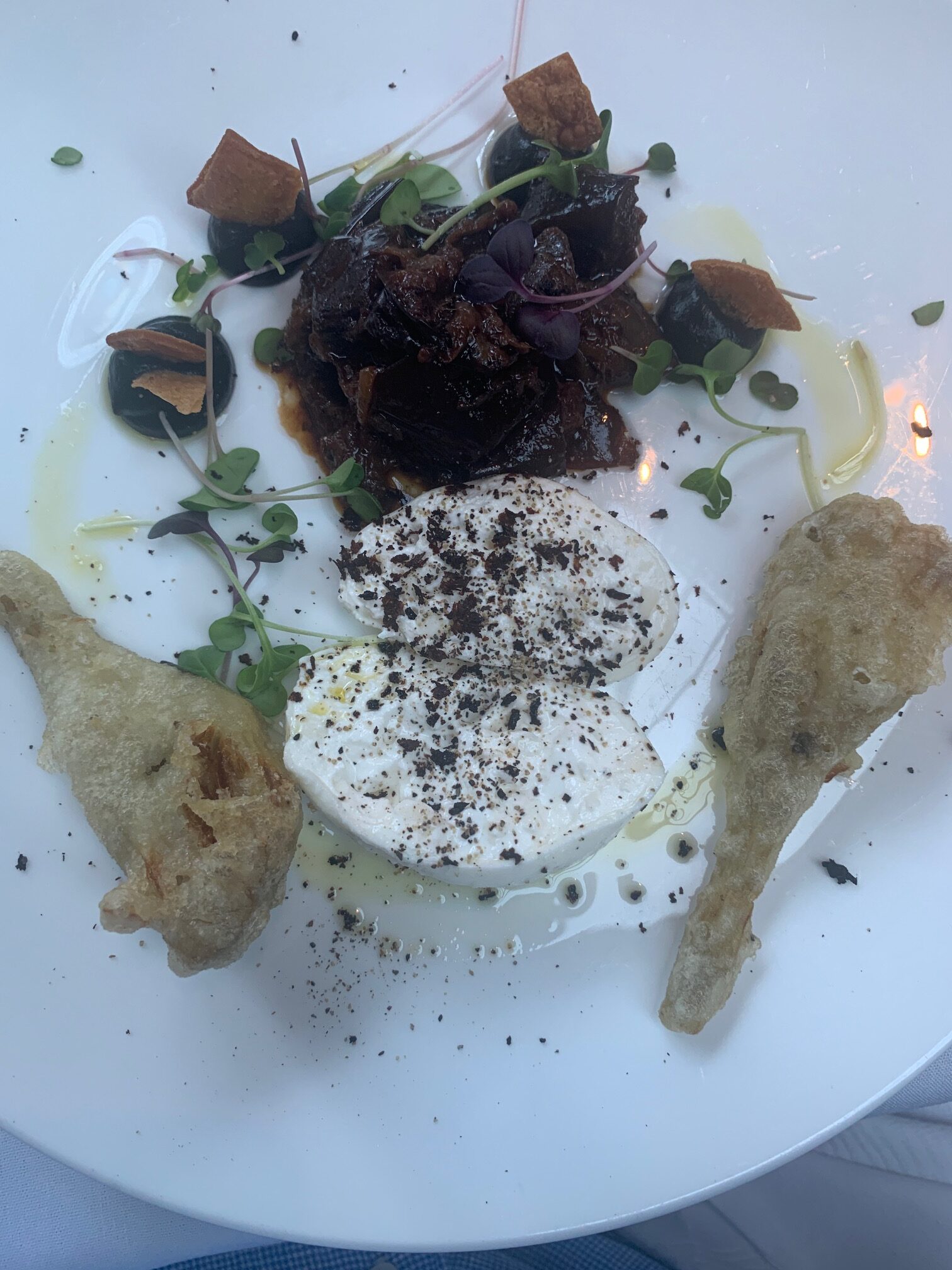 –NIGHTINGALE: Sister of celebrated Hawksworth Restaurant (just starting line-caught Wild Chinook Salmon delivered daily from Tofino's Nuu-chah-nulth Fishers, part of Five Nations Fishery) making its mark as an informal delight of diverse dishes in sharing plates for the table. Excellent wine service with knowledgeable Chris Rielly Hawksworth Restaurant Group Wine Director of enthusiastic Sommelier team. Tasty grilled vegetable offerings from Broccolini to Brussels sprouts but all fired pizzas are real value (sold commercially frozen at Bel Cafe and other outlets for take-out) MARGARITA PIZZA WITH CRISPY CRUST.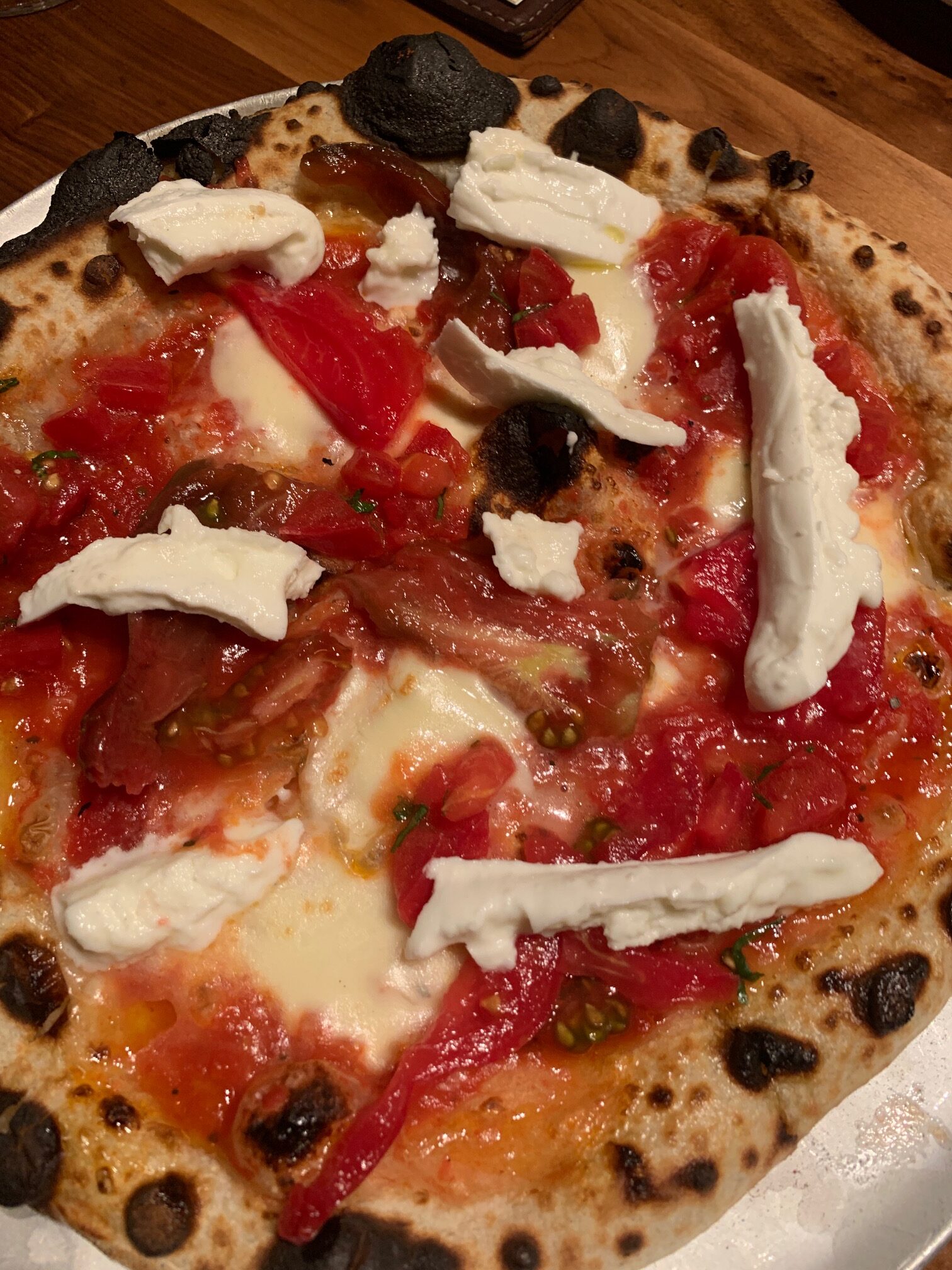 Please post to let us know how the restaurants are doing in your city and some dishes you recommend!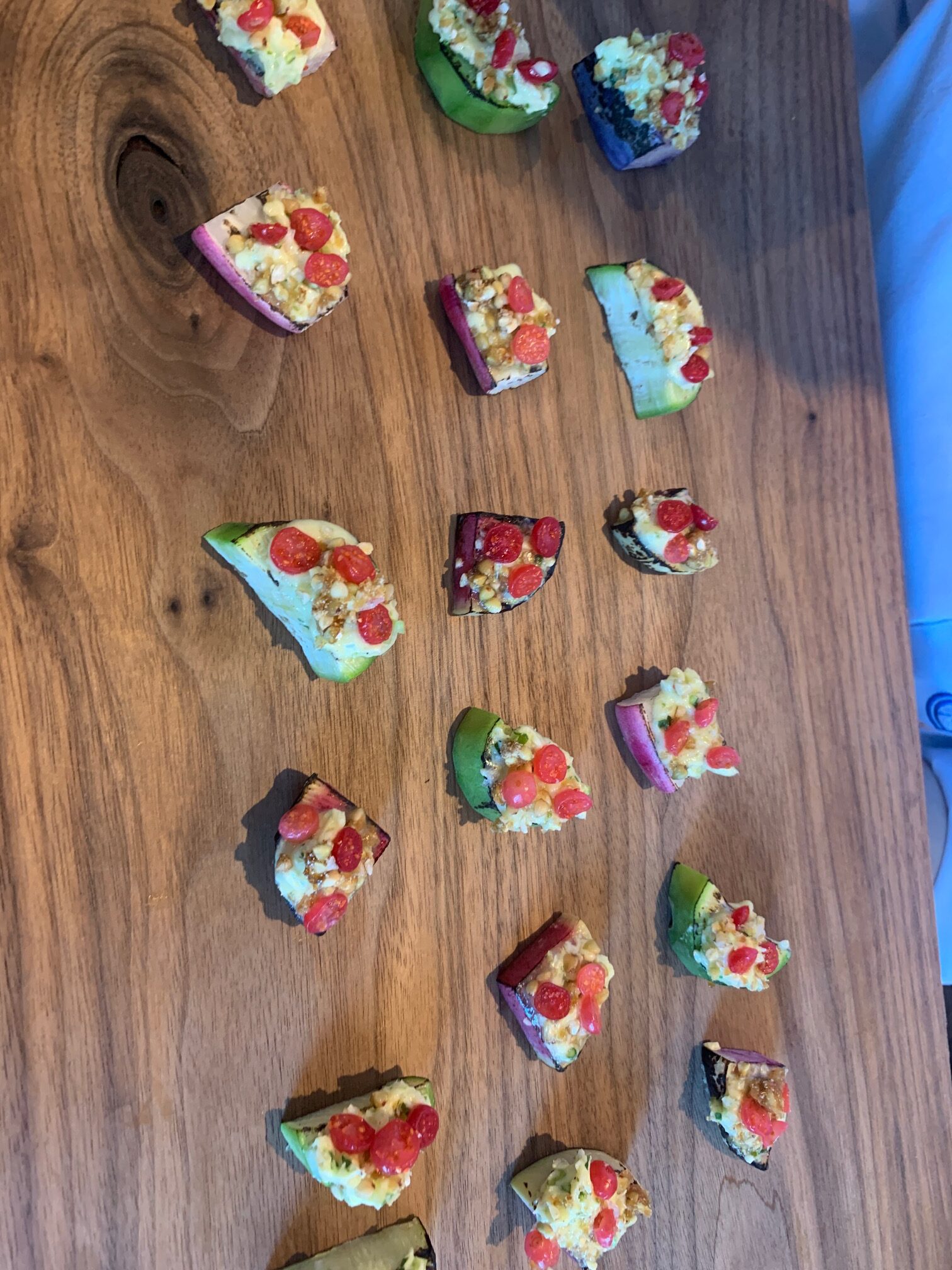 ---
You might also like: