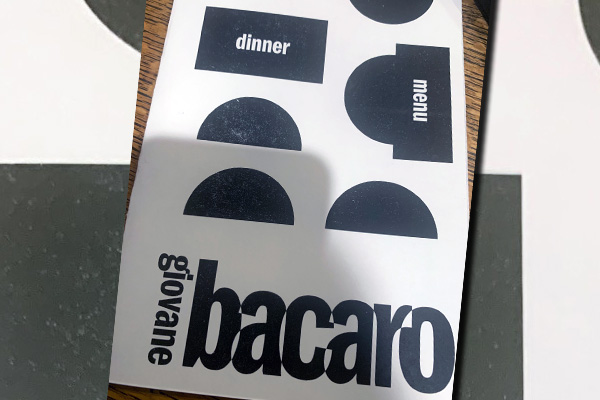 The Dine Out Vancouver Festival (#DOVF) January 14-31, 2022 is well underway with their 20th year of culinary celebrations this time under Covid-19 provincial order restrictions. These include the following:
A maximum of 6 people at a table.
Two metres or physical barriers between tables.
Customers must stay seated and cannot move between or visit other tables.
No dancing.
Normal Liquor service hours.
Masks are required when not seated at a table.
Restaurants must scan proof of vaccination QR codes for entry.
The focus of #DOVF is definitely on the well-being of the public and staff in the hosting restaurants. Good luck. The website shows 325 (up from the first year of 57) restaurants participating plus wineries, craft breweries and outdoor events including the food trucks "Street Food City". There are special set price menus starting at around $20 and going up to a top of $59. Check it all out. Well organized indeed. Your scribe was delighted to attend a Dine Out sneak preview dinner at an isolated table for two on January 11 at Giovane Bacaro downtown at 1029 West Cordova Street. Wonderful informative service by manager Matthew and his conscientious team of servers. Learned they are working on an extensive expansion of their street patio area in front. Liked their Venetian Italian bacaro theme and was impressed with the quality of the food on their $49 three course menu. Also be sure to try their home made very thin potato chips with crispy herbs for $6 – best in town! The starter of Insalata di cicoria was really well conceived, colourful, and perfectly dressed plus crispy fried potatoes as a lovely combo with the $8 addition of tasty smoked sablefish (black cod). Light yet so satisfying and ample enough for even a light luncheon dish on its own. Smart BC wine choices are available throughout the meal including boutique Bella fresh sparkler (or Blue Mountain) and probably the best wine by the glass anywhere at #DOVF of that amazing classy Mirabel Pinot Noir 2016 (only 450 cases released at $70). Suggest booking to just experience the outstanding value (3 wine pairings for $49) of this excellent example of what the buzz is all about for top BC pinot noir! The bigoli con anatra was a genuine big serving with subtle spiced duck ragu as was the designer artwork of the fresh pasta filled with caciocavallo. Quality is outstanding and attention to detail superb presenting both dishes on hot plates. Blown away by the dessert of Gianduiotto-chocolate & hazelnut semifreddo. Flavours and textures to die for. So enticing and delish. What a Menu deal of three wonderful outstanding courses!
Lots of opportunities over the next 2 weeks to try the brilliance of Giovane Bacaro or another most worthy Vancouver restaurant. You have a plethora of fine choices. Well done #DOVF.
---
You might also like: