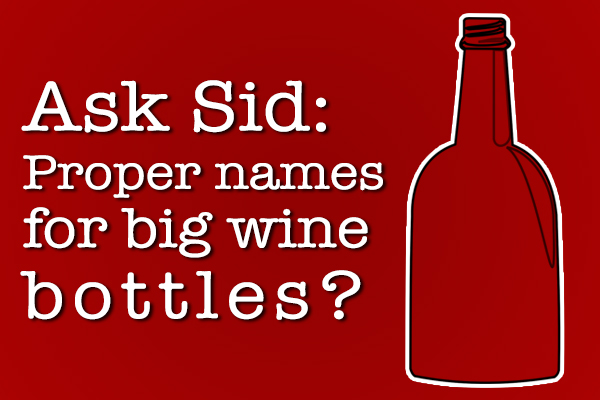 Question: I am having an argument about Jeroboams and the proper names for 3 litre & 6 litre wine bottles. Would you please help me clarify this?
Answer: Yes all rather confusing because different names are used in the different wine regions.
We all know about the usual ones of .75 litre (750 ml.) standard bottle plus half-bottle of .375 litre (375 ml.) & Magnum two bottles 1.5 litre or 1500 ml.
Less well known are the Split of .1875 litre or 187.5 ml. and Marie Jeanne of 3 bottles or 2.25 litres – enjoyed some great old vintages of Chateau Pichon Lalande in this size!
3 litre are 4 standard bottles or naturally Double Magnums in Bordeaux. However they go by the Jeroboam name in Burgundy & Champagne. Jeroboam in Bordeaux may be 5 litres.
6 litre are 8 standard bottles or 4 Magnums called Imperials in Bordeaux but Methuselah in Burgundy & Champagne. Also may see Rehoboams of 4.5 litres – especially bubbles.
Rather confusing.
You might also like: