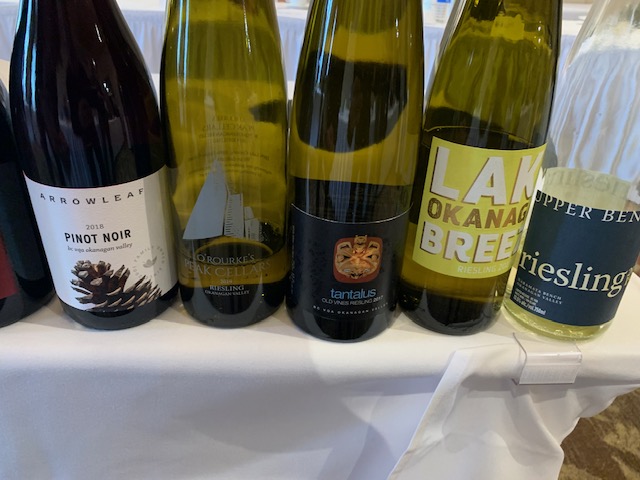 The British Columbia Lieutenant Governor's Wine Awards this year were announced in an excellent virtual video prepared by the Okanagan Wine Festivals Society on October 15, 2020. This is an important historical wine competition started by the Lieutenant Governor of BC at Government House as The Awards for Excellence in BC Wine but this was only the third one in this new format.

The Press Release issued gave some of the details as follows: In 2018, the Office of the Lieutenant Governor of British Columbia, with support from the Government House Foundation, and the Okanagan Wine Festivals Society announced a new partnership to celebrate BC wines with the creation of the British Columbia Lieutenant Governor's Wine Awards. "We look forward to building on this important relationship each year", says Okanagan Wine Festivals Society General Manager, Elan Morris, "and we were thrilled to have Her Honour, Janet Austin, be a part of the virtual awards ceremony and announce the 2020 BC Lieutenant Governor's Wine of the Year."

"As this competition continues to grow, we are seeing not only the number of entries increase but more importantly the caliber of wines entered continues to get better each year," says Okanagan Wine Festivals Society Judging Chair, Julian Scholefield. "Our expert panel of judges certainly had their work cut out for them! We look forward to celebrating the list of 2020 winning wines that showcase the excellence our region has to offer and to growing the competition even more in 2021."

"I am delighted the partnership between the Office of the Lieutenant Governor and the Okanagan Wine Festivals Society has continued to flourish, giving us the opportunity to recognize the best of BC wines," says the Honourable Janet Austin, Lieutenant Governor of British Columbia, "The wine industry thrives on creativity, curiosity and craftsmanship. It also requires courage and tenacity in the face of many challenges and uncertainties. This year had an added layer of complexity due to Covid-19, but the incredible showing of the 2020 Wine Awards indicates BC wine will continue stronger than ever in the time ahead."

The competition, presented by Valley First, TricorBraun, Westland Insurance and ContainerWorld, was open to all licensed BC wineries including those that produce fruit wines and mead. Bronze, Silver, and Gold medals were awarded. Only the top one per cent of medal winners received platinum medals, with one wine receiving the 2020 BC Lieutenant Governor's Award for Wine of the Year.
The judging was orginally scheduled for late August but because of Covid-19 pandemic concerns were postponed to late September. The important decision was made to go ahead. They were held in Kelowna at Manteo Resort with outstanding safety protocols strictly in place. Lots of masks, physical distancing, gloves, and avoidng multi-touching of glasses and bottles. Successfully orchestrated in careful difficult circumstances. Less mingling than usual and no close face to face discussions. Still it all worked out well and the results are impressive.
This year's wine entries faced an esteemed panel of judges (including your less esteemed scribe) from across Canada.

Brad Royale – Calgary
DJ Kearney – Vancouver
Emily Walker – Summerland
Gurvinder Bhatia – Edmonton
Iain Philip – Vancouver
Justin Yamasaki, Vancouver
Kurtis Kolt – Vancouver
Matthew Landry – Vancouver
Mark Filatow – Kelowna
Michaela Morris – Vancouver
Rhys Pender – Kelowna
Sebastien Le Goff – Vancouver
Sid Cross – Vancouver
Veronique Rivest – Gatineau

After tasting over 740 wines, the judges awarded a record number of medals to 107 BC wineries on October 15 during a virtual award ceremony. Rafe Mair was also honoured with the annual Harry McWatters Founders Award. The award was given posthumously to Mair in recognition of his leadership in the creation of estate winery licenses in 1979. While there were many people who helped promote the idea of smaller estate wineries, it was Mair in his capacity as Minister of Consumer and Corporate Affairs who brought the legislation forward to the Bennet provincial government.

The 2020 British Columbia Lieutenant Governor's Wine of the Year Award went to Upper Bench Estate Winery's 2019 Riesling.

The top wines that received platinum medals were:

Lake Breeze Vineyards Riesling 2017
Tantalus Vineyards Old Vines Riesling 2017
O'Rourke's Peak Cellars Riesling 2019
Arrowleaf Cellars Pinot Noir 2018
SpearHead Winery Pinot Noir Saddle Block 2018
SpearHead Winery Pinot Noir Cuvée 2018
Mission Hill Family Estate Perpetua 2018 – Chardonnay
Therapy Vineyards Chardonnay 2018
Terravista Vineyards Albariño 2019
Deep Roots Winery Parentage Red 2018 – Syrah, Merlot, Malbec, & Cab Franc
Nk'Mip Cellars Qwam Qwmt Syrah 2017
Laughing Stock Vineyards Syrah 2017
Moraine Estate Winery Syrah 2018
Three Sisters Winery Syrah 2018
Deep Roots Winery Syrah 2018
The top wine was a deserving fresh Riesling from the 2019 vintage of Upper Bench Estate Winery. You will see from the 16 highest scored wines listed above that this variety is strong in BC with 4 (or 25%) of the platinum medals. Only Syrah was more dominant with 5. Pinot Noir also excelled with 3. Therefore from among the many varieties and blends judged 75% of thr top wines came from only those three varieties. Check these varieties out and all the worthy full list of winners found at www.thewinefestivals.com.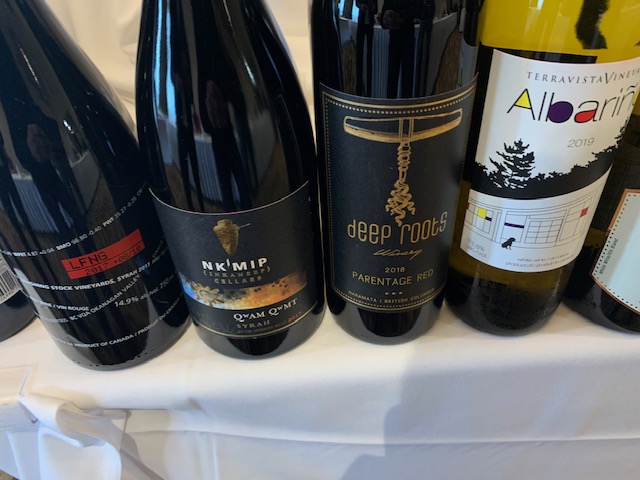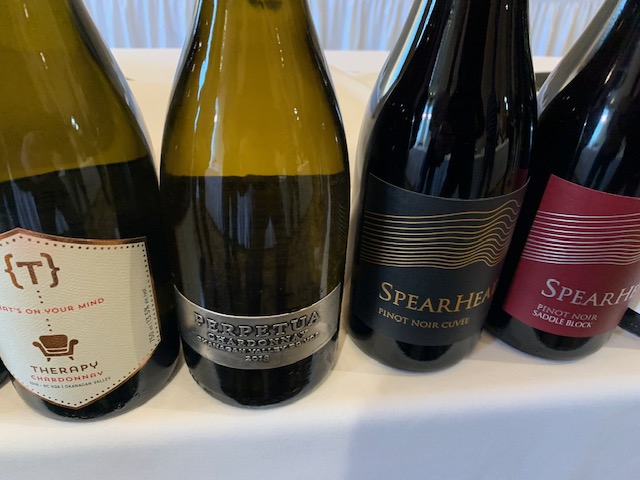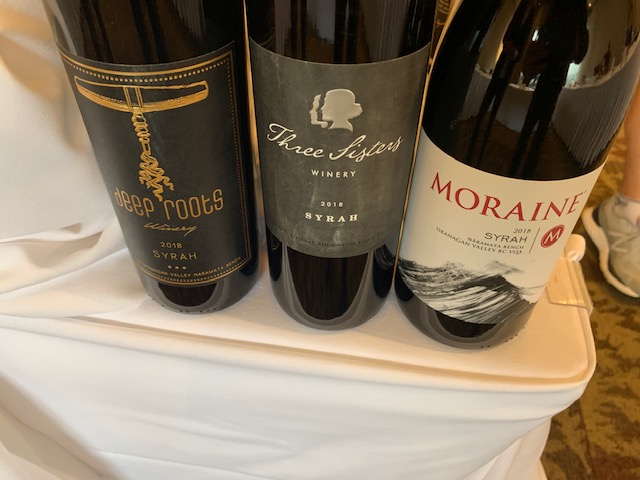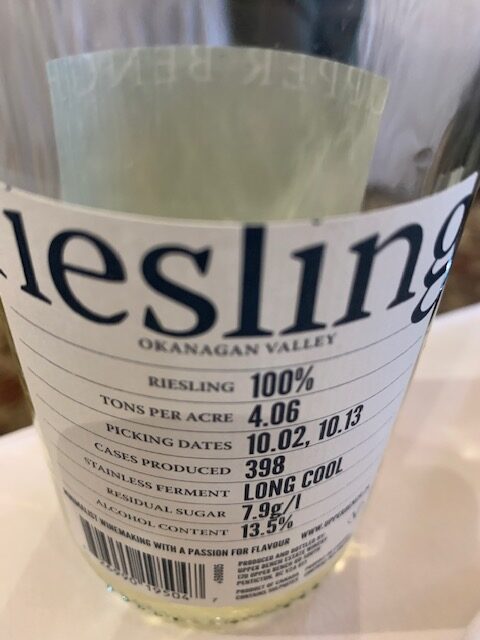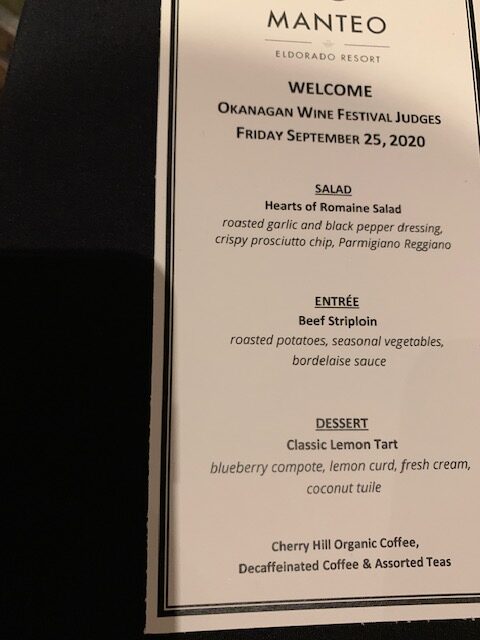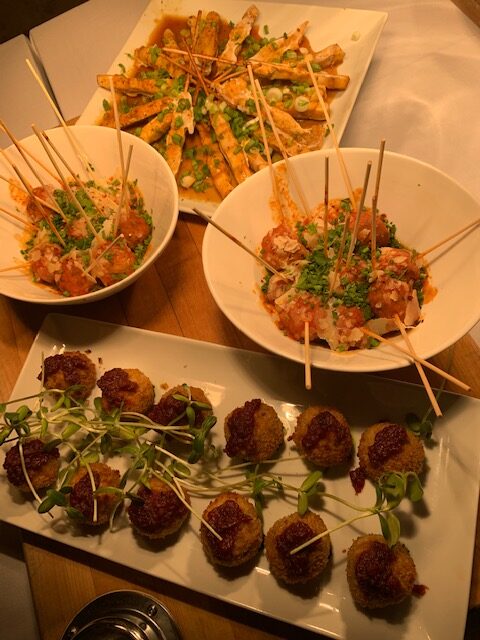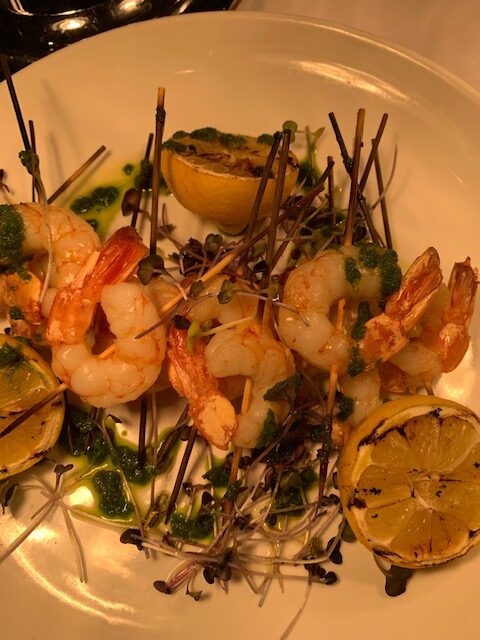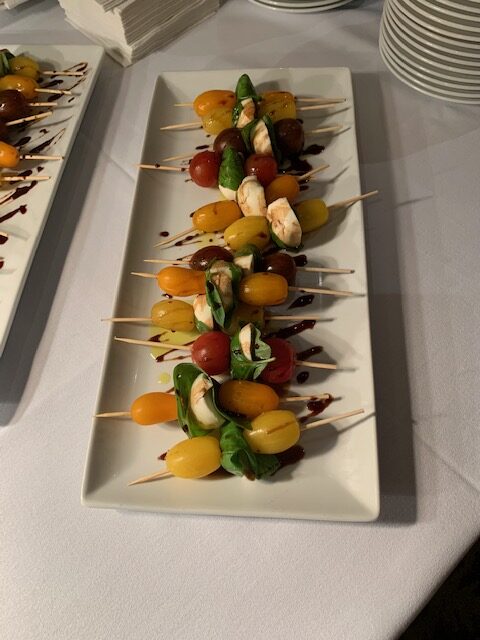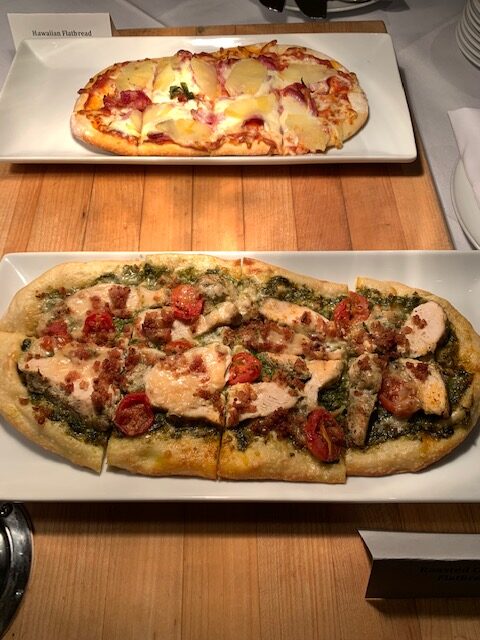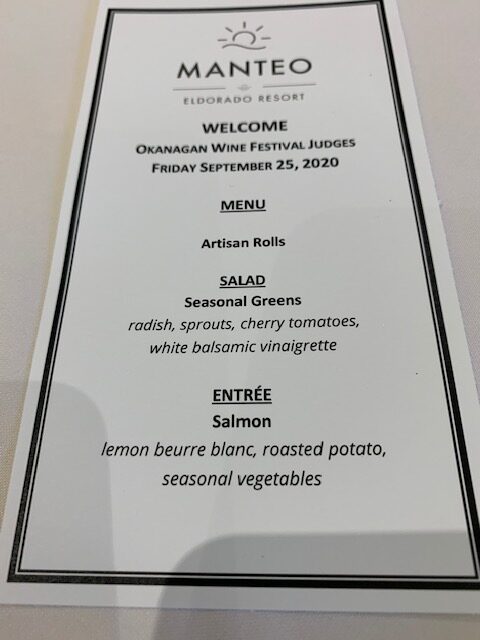 ---
You might also like: