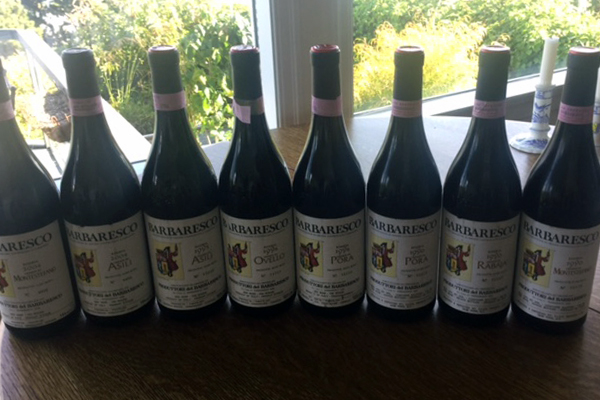 Your scribe is a longtime admirer of and collector of Barbaresco wines from the Produttori co-operative. Founded as a Cantine Sociali by Domizo Cavazza President of the Alba Enological School back in the late 1890s it ceased in the mid twenties but was revived in 1958 and since 1998 is under the direction of the extraordinary Aldo Vacca. Now some 50 grape grower family members totalling around 100 hectares (250 acres – nearly 20% of the DOCG) provide 3 levels of only Nebbiolo grapes for Langhe (younger vines earlier drinking since 1975), Barbaresco (flagship blend of vineyards since 1958) and in only the best years Riserva ("Produttori Crus") since 1967. Admire the decision that even though 2010 is a great Barolo vintage that it did not show enough body and structure in their Barbaresco crus to bottle as Riservas. They carry on as shown on the bottle back labels: "Only in the very good vintages the best grapes from historical crus (single-vineyards) of the Barbaresco appellation are vinified separately. They are released after 4 years of ageing, as Riserva."
The nine crus are on steep slopes with classic clay-limestone-marl soil mixes usually rich in calcium. They are each distinct and a joy to taste every vintage while admiring the differences they bring. A concise one word description given by Aldo Vacca for each cru is actually well thought out and often is quite apt:
ASILI: Austere, MONTEFICO: Austere,  MONTESTEFANO: Powerful,  MUNCAGOTA: Floral,  OVELLO: Lively,  PAJE: Bright,  PORA: Approachable,  RABAJA: Complete,  RIO SORDO: Elegant.
Since 1990 onwards my favourites for collecting have been in rising order of preference: Ovello (full fresh fruit drinkable younger), Asili (quintessential Barbaresco balanced complete), Rabaja (warmer site higher elevation usually shows complexity on the nose great finesse with elegant finish) and Montestefano (south facing powerful tannic more Barolo-like styling). Recently enjoyed several of the delicious 1990 vintage and the classic 1996 vintage Montestefano in magnum. The latter was all young firm energy powerful evolving intense fruit of the best kind. No rush especially in that format. Contrast 1996 Pora with much softer tannins on the finish. Even 2004s are still youthful with Asili rather tight but showing outstanding breeding there and Montestefano built for longevity with intense colour & fruit with a full very long tannic finish. However with global warming my thoughts on the 9 Crus are changing somewhat. The weather now can be hot enough recently without the need for full south facing vineyards. Hard to generalize but still feel Muncagota & Rio Sordo are slightly simpler terroirs with the last one south-west facing though elegant. Two crus I am now more excited about are Montefico (can age) and especially Paje. The latter has had a really amazing transformation in 2013 and has reached a much higher level of fruit ripeness in spite of the beneficial cooler winds off the river Tanaro still bringing that wonderful brightness to the wine. Love the amazing balance. A winner! In fact all their 2013s are impressive and good value. Recommend you buy some to cellar.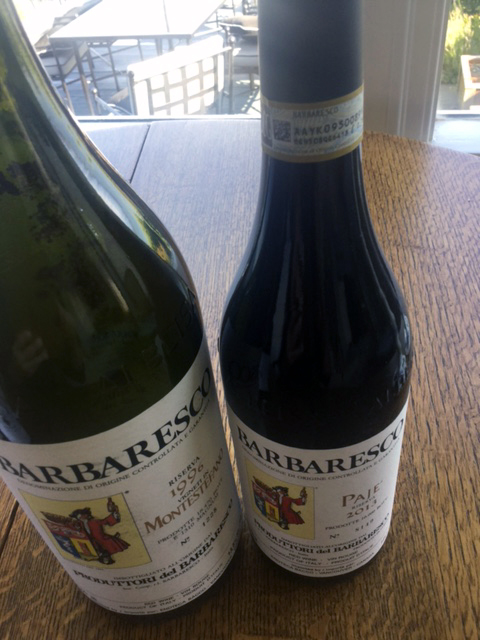 center
---
You might also like: