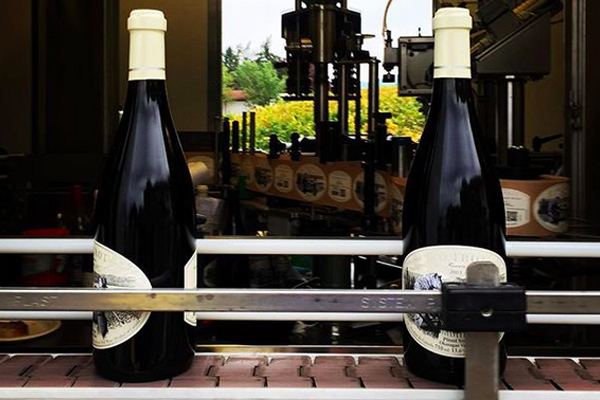 Image courtesy: Foxtrot Vineyards IG @foxtrotvineyards
BC wines are distinctly unique and deservedly receiving more respect now around the world. The diversity of the 80+ grape varieties (almost equal white and red) grown over 929 vineyards expanding across 10,260 acres for 271 licensed wineries makes it somewhat difficult to get a handle on what is currently happening but BC Wine Institute (www.winebc.com) marketing helps. However outside interest in the region continues to build with some consolidation taking place such as the recent purchases by Andrew Peller of Black Hills, Gray Monk & Tinhorn Creek and Arterra Wines of Laughing Stock Vineyards. Last year saw the purchase by Phantom Creek Estates of south end Black Sage Bench land estimated for around $50 million with an equal amount expected to spent on plantings winery etc. An exciting alive wine region for sure.
Several grape varieties (and blends) are certainly becoming world class by finding the right terroir, taking advantage of older vines, and using much improved viticulture and winery expertise. A big favourite of your scribe is pinot noir and following the development of this variety in BC has been most encouraging. The level of complex elegance now shown in the wines produced by pinot noir specialists is remarkable. Therefore the news just released of the change in ownership of leader Foxtrot Vineyards (www.foxtrotwine.com) was of prime interest. Not only another smaller winery purchase but an amazing endorsement by Burgundy experts on the very high quality of the existing pinot noir wines that are produced there. The press release says that New York attorney now co-director of Foxtrot Douglas Barzelay is an authority on the wines of Burgundy and co-author of a forthcoming book Burgundy Vintages – A History from 1844 and is quoted as "We were attracted by the consistent high quality of the wines produced at Foxtrot and believe that the Naramata Bench is poised to claim its place among the top terroirs for pinot noir in the world. Noted is Nathan Todd Operation Manager Private Cellar Selections LLC in Greater New York City area also a new co-director stating "We have no plans to change the formula that has brought Foxtrot such success. We salute the achievements of Torsten and Kicki Allander (Founders who have announced plans to retire) and under son Gustav Allander's direction (winemaker who will be retained in charge of viticulture & winemaking) we look forward to carrying out the expansion plans that Foxtrot has already put in motion."
What a ringing endorsement of Naramata pinot noir & Foxtrot Vineyards that is!
Hope you have been fortunate to experience a Foxtrot pinot noir. Your impressions? Anyhow recommend perhaps you buy a few bottles of the 2015 before the price is likely to go up.
---
You might also like:

Loading ...