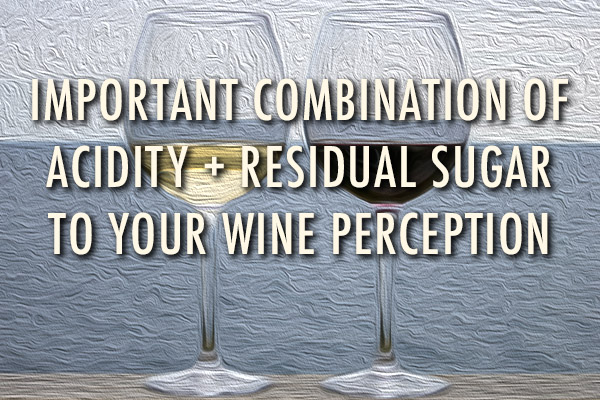 Usually the way the wine actually smells and tastes is more crucial than the stats behind it. However I have noticed at some recent tastings that the combination of both total acidity (TA) and residual sugar (RS) are most important to how you actually perceive the wine. This was brought home to me again at a tasting on March 22, 2018 to introduce Grant Stanley the talented new winemaker of SPEARHEAD (formerly Spierhead) Winery totally dedicated to become a quality "Pinot Noir House". They showed their new vintage 2017 of their always popular Pinot Gris which always has freshness combined with just enough rich tropical fruit. However I mentioned at the event that this one seemed to me softer and slightly sweeter than their earlier vintages. Subsequently principal Bill Knutson kindly dug out the numbers on the last four vintages of his Pinot Gris as follows:
2017: Total Acidity 6.2 + Residual Sugar 6.0  – Made by Grant Stanley using 10% fermented in 2 year old French oak
2016: Total Acidity 6.6 + Residual Sugar 4.8
2015: Total Acidity 7.4 + Residual Sugar 4.7
2014: Total Acidity 8.0 + Residual Sugar 4.3
So interesting to see that the acidity indeed has actually dropped in each of the last 4 years while the residual sugar has increased. These factors influence your perception of the wine. It did for me. This doesn't affect quality but it does question your best use of the wine. The crisper 2014 always was lovely matched with seafood but the marmalade 2017 is a brilliant aperitif but perhaps less versatile and a better pairing with Asian food. The combination of TA & RS is key. This was reinforced by tasting their 2017 Riesling with a higher RS 8.0 but also much higher TA 7.8 resulting in a more vibrant tension to the lovely lime fruit.
Another example is the history of outstanding Riesling from CEDAR CREEK ESTATE WINERY bringing in several earlier vintages at 9.9 alcohol with very high both TA & RS working so well together. New winemaker Taylor Whelan is continuing this success using "two picks" to combine the earlier lemon-lime notes with the later orange-tangerine ones. Let's look at the last 3 vintages of their top Platinum Riesling Block 3 all with admirable low pH of 2.9 but with different TA, RS & Alcohol:
2016: Total Acidity 10.1 + Residual Sugar 14.8 with lower refreshing 10.5 alcohol – higher RS but very high vibrant TA!
2015: Total Acidity 7.6 + Residual Sugar 10.3 with 12 alcohol – a warmer year trying to capture that elusive TA
2014: Total Acidity 9.0 + Residual Sugar 8.2 with 12 alcohol – less RS but much more TA than 2015
All three vintages of these fantastic Riesling present themselves differently because of the combination of TA & RS.
Suggest looking at the back label for the stats hopefully provided by the winery for a better understanding of these 2 important varieties of Pinot Gris & Riesling to find the style you enjoy most!
---
You might also like: