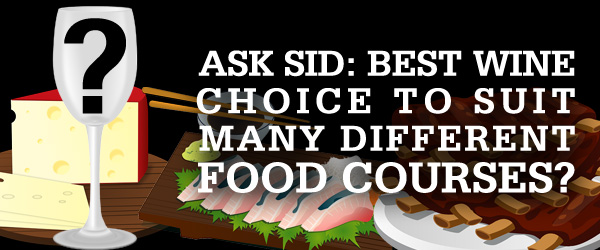 Question: What is your recommendation Sid for picking one style of wine to go with all dishes being served during a meal from vegetarian to fish to meat to desserts?
Answer: IMHO no right or wrong answer to a tough question. Trendy these days to say that popular Rosé is your best choice. However I am not the biggest fan of pairing a charming dry (or sweeter) Rosé with red meat. Chilled Gamay (or Cru Beaujolais) or an aged Riesling sometimes is a good alternative for overall pairing with diverse dishes. However my go to choice is usually Sparkling (with Champagne preferred at the higher price point). Those fascinating bubbles seem to give fresh vibrancy and a welcoming refreshment to the palate between bites that makes the matching with most foods really quite magical. Enjoy.
---
You might also like:

Loading ...