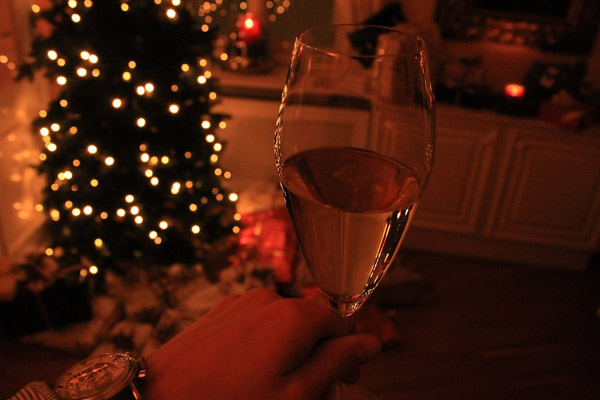 Topical but very subjective! What foods are you having for dinner? Many Americans just had turkey to celebrate their Thanksgiving end of last month and may diversify to ham or other choices including vegetarian as the main. In any event always lots of festive food items on the table like yams or sweet potatoes, Brussels sprouts, tart or sweet cranberries, parsnips, spicy stuffing or dressing, smoked fish, and cakes such as stollen fruitcake, gingerbread, panettone, pavlova and chocolate. As you know the acidity of your wine will show differently with tart cranberries than with sweet yams. Therefore, lots of appropriate answers for the wine choice – even mulled wine or eggnog might suit some – but it is important to put out something versatile that you like drinking. Know friends who serve only bubbles.
Keep it simpler. There are just too many choices that should work well but a possible top five ideas for me:
1. Pinot Noir – Lighter more forward can work even better than Grand Cru. Many regions: Burgundy, Oregon, New Zealand, South Africa (or chenin blanc), BC, Germany, Australia.
2. Gamay – Cru Beaujolais from France or one from the New World.
3. Riesling – So versatile from dry trocken to sweet auslese in Germany with underlying acidity should suit most everyone. Australia's dry Rieslings Clare & Eden Valley, Austria (or groovy GV), Finger Lakes, Niagara, BC.
4. Chardonnay – this grape variety seems to be successful  in so many microclimates and works well with turkey.
5. Easier whites or reds like Pinot Blanc, Soave, Dolcetto, Aglianico, Montepulciano, Nero d'Avola, Agiorgitiko from Greece, Tempranillo, Malbec, and more.
Please let us know what wine you decide to serve on December 25 with the appropriate food match.
Merry Christmas and Happy Holidays!

Loading ...