Your scribe has enjoyed eating chicken as long ago as I can remember. It started out with plain dishes, mostly deep fried, recalling our local White Spot (started in BC in 1928 coming up soon to their century mark) with their delicious Chicken Pickin' and Chicken in the Straw. A different take on the then-popular US chains of Kentucky Fried Chicken, Chick-fil-A, Church's, and Popeyes. For a while, I thought tenderness was the most important quality to seek for the best chicken and therefore used a marinating technique overnight with buttermilk or yogurt. Even tried the Chinese tender cooking trick of adding baking soda. I grew into other dishes like Butter chicken, a la King, Piccata, Kiev, BBQ and Cordon Blue. Made a point of dining at Zuni Cafe whenever in San Francisco to admire their special roasted chicken. Recently I rather prefer a simpler natural Chicken Under A Brick preparation or anything using the chicken thighs – arguably the tastiest part of the chicken!

Preferred now to use free range birds and the need for better quality fowl in order to produce a top chicken dish. Not wanting rubber chicken! In France we cherish the "Poulet de Bresse" and have ordered it over the years at many restaurants prepared in different ways by a plethora of MIchelin recognized chefs.

Last month while in Burgundy we visited L'Hotel De Beaune for the ultimate treat of the world's best whole roasted Bresse chicken. Appreciated knowledgeable Elpie Marinakis co-owner & Managing Director of the Wedgewood Hotel & Spa for her reliable culinary personal recommendation to me. The menu offers "Les Specialites du Bistro" which serves Poulet de Bresse at a total price of 100 Euros or Poularde de Bresse for 120 both serving two persons. They are similar but the Poularde is plumper and bred for a longer 5 months in a meadow rather than the usual 4 months for the Poulet. This was clearly the very best flavour of pure chicken we ever have tasted. Simply roasted to ideal perfection with the most amazing tender juicy magical wonderful intense taste of chicken that you could possibly imagine. My highest recommendation. Returning to Burgundy next Spring 2024 and look forward to ordering it again. Worth a detour and a must item on your bucket list. Enjoy!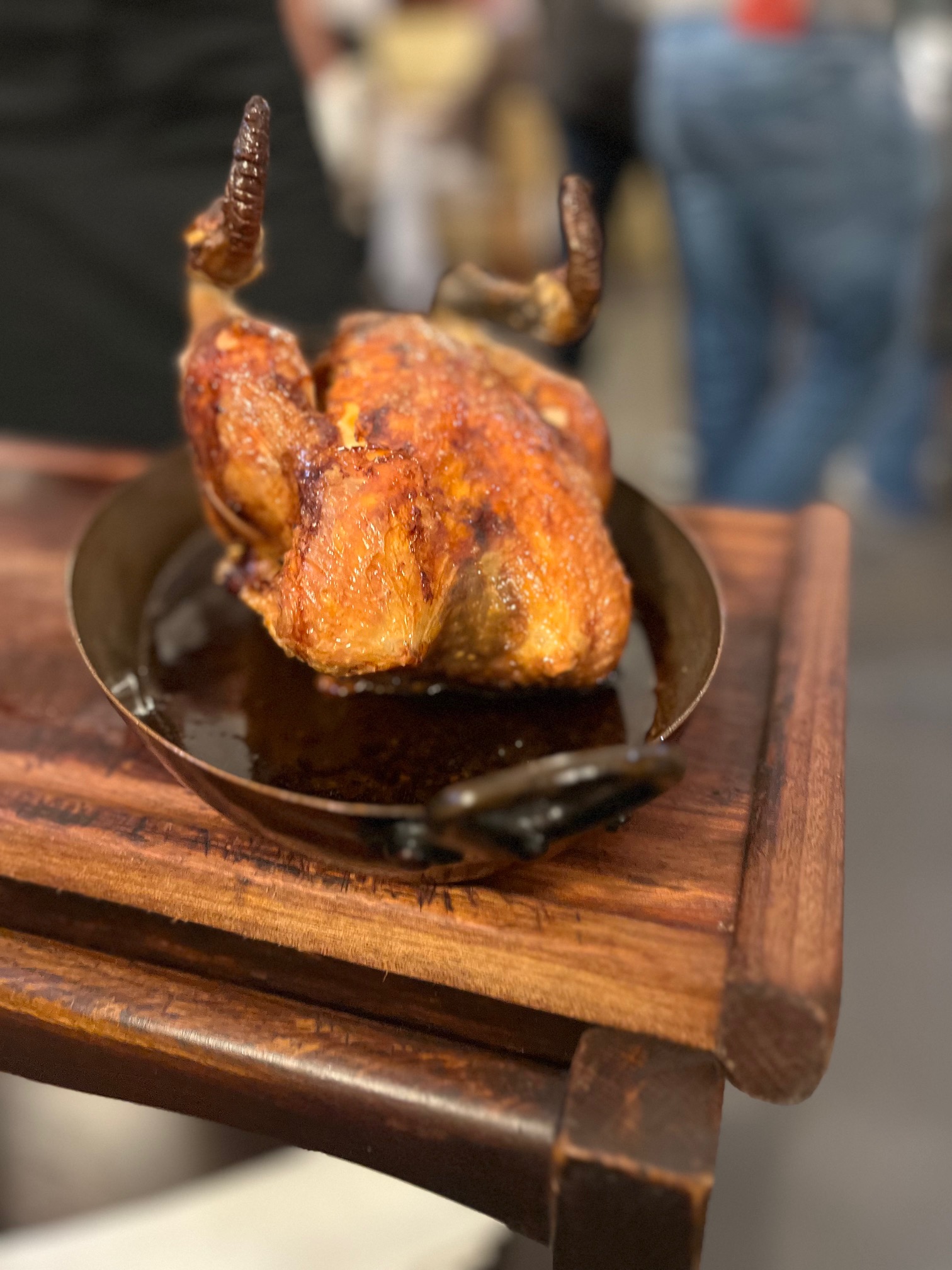 ---
You might also like: