The annual Bordeaux Futures wine release in Vancouver by the British Columbia Liquor Distribution Branch usually takes place in their select stores each September and has for many decades. Remember buying quite a selection (but never enough) of those fantastic 1982s from them – now 40 years old yet still so delightfully exciting! This year the 2019 extensive release has been delayed due to their labour strike issues resulting in backlogs of product but a well selected inventory from this value vintage will be available on Saturday November 19, 2022. Diarize this date now and review the catalogue soon to be out detailing which wines will be offered. The key media & trade preview tasting is always so informative & outstanding conducted by Barb Philip MW at showcase 39th/Cambie store which was held on September 16. Only 5 Bordeaux properties of 2019 able to be collected out of warehouse storage but a broad selection of other wines tasted carried by BCLDB are worth exploring too. These included several riper red 2018s led by underrated Chateau Saint Pierre St. Julien $145 (plus delicious 2018 whites of lively Chateau Olivier $70, so complex for aging Domaine de Chevalier $225 – now in more consistent Diam 30 closure, and very low yield 100% Semillon Chateau Suduiraut Sauternes), classic still tightly knit treasure 2010 La Mission H-B $1599, and two recommended fairly priced Burgundy: 2019 Chablis Beaufume $42.99 & 2018 Bourgogne Pinot Noir Domaine Cyrot Buthiau $36.99.
The Bordeaux Vintage 2019 generally because of climate change was again a rather hot one like 2018 but benefited more from cooler conditions at the end of August & September – especially helpful cooler overnight temperatures. Some Summer drought issues for vines in gravel and mainly affected sandy soils but clay held the moisture better. Not as consistent a year overall as 2016 but some wines worth persuing with careful selection necessary.
The five 2019 reds shown at the preview are worth checking out:
1. Chateau Daviaud Bordeaux AOC (Saint-Andre du Bois) $19.99 value from Famille Sichel key blend 45/21/19/15 of Merlot/Cab Franc/Cab Sauv/Malbec 14 abv smooth tannnins.
2. Chateau Bel Air Jean & Gabriel Lussac St. Emilion $50. Right Bank blend of 50% Merlot & 50% Cab Franc at 14.5 abv Earthy spices rather juicy to enjoy.
3. Chateau D'Armailhac Pauillac $125. First of three Pauillacs all from Baron Philippe de Rothschild S.A. This is a 5th Growth which in 2019 blended 62/27/9/2 of Cab Sauv/Merlot/Cab Franc/Petit Verdot. Property usually shows a lovely elegant easier earlier drinking style. Good black currant fruit with herbal spice in balance for 2019.
4. Chateau Clerc Milon Pauillac $210. Another 5th Growth acquired in 1970 composed here 72/22/4/2 of Cab Sauv/Merlot/CabFranc/Petit Verdot. Riper creamier cassis (higher Cab Sauv) fruit with depth plus more noticeable oak (65% new) has impressive structure from more clay soils for the vines than at D'A. Should age well.
5. Chateau Mouton Rothschild Pauillac $1500. You pay much more for a First Growth! Also has that unique label of "Solar Iris of Mouton" of sunrises & sunsets by Danish-Icelandic artist Olafur Eliasson. Blend is 90/9/1 of high Cab Sauv/ Merlot/Petit Verdot showing rich ripe blackberries plus opulence with class edge complexity of distinctively Mouton lead pencil style that requests more cellaring. One of the top wines of the Vintage 2019!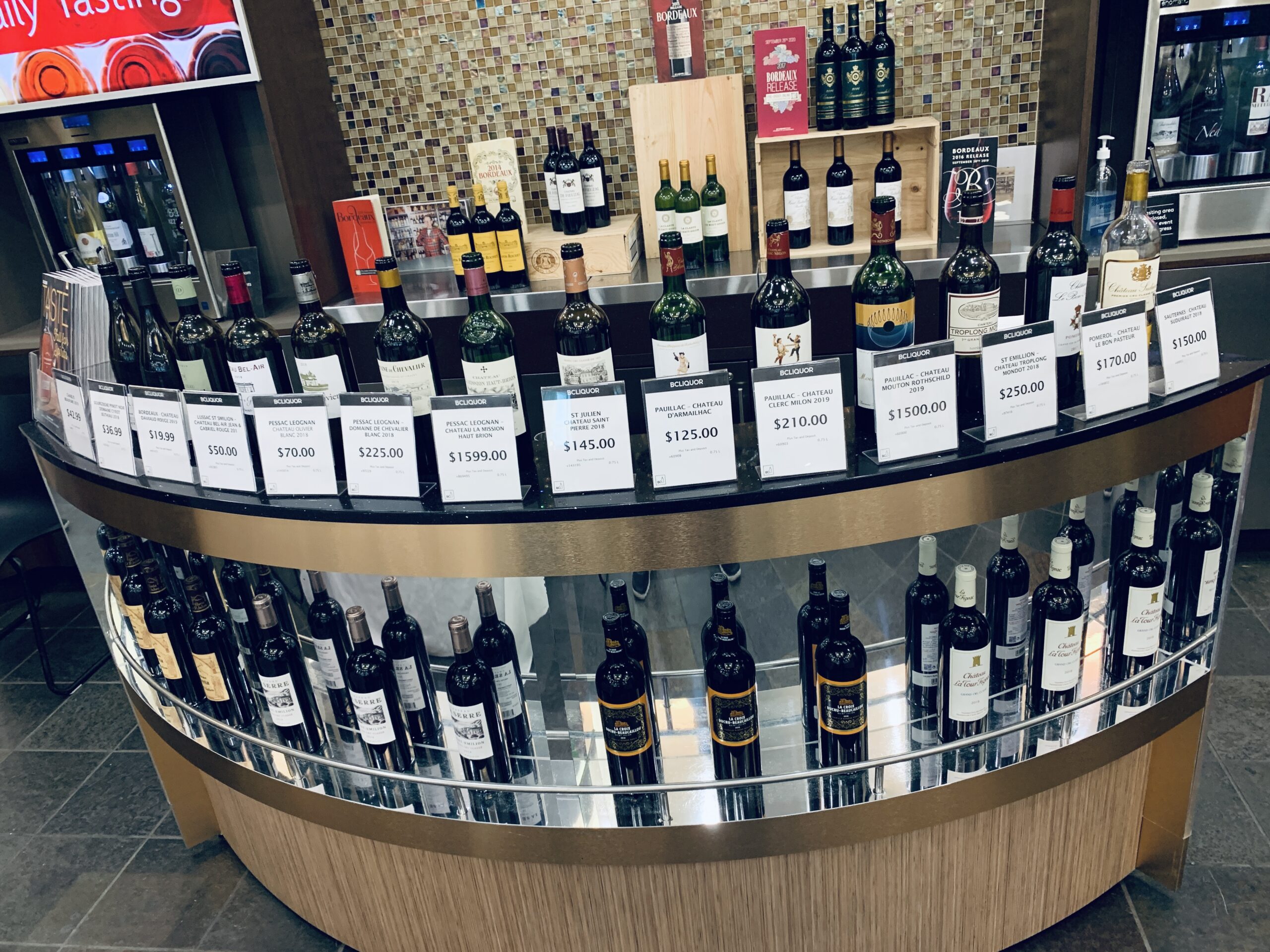 ---
You might also like: