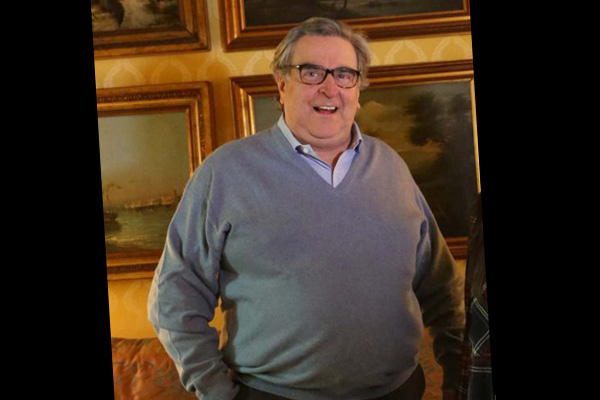 The evolving stages of the Covid-19 pandemic are continuing to affect so many of us. All the hospitality industries are suffering badly especially led by tourism and restaurants. The toll around the world keeps rising presently at just over 3 million deaths from the Coronavirus and 142+ million confirmed cases in 219 countries and territories. Wineries have had to adjust to this new reality of less customer visits & personal tours, less restaurant new orders, but more direct consumer shipping and webinars. Therefore they have generally not been as exposed directly to the virus compared to the service sector businesses dealing up front with the public. However, that didn't save Pio Boffa of Pio Cesare (founded in 1881) who just passed away from Covid complications. What an outstanding
contribution he provided as a real Ambassador for Italian wine and for Piedmont in particular. Pio was constantly travelling around the globe spreading the goodwill of not only Pio Cesare but much more. He reminded me of what Jean-Michel Cazes (Lynch-Bages) & Mai de Lencquesaing (Pichon-Lalande) among others and before them Henri
Martin of Chateau Gloria used to do in spreading the good word for Bordeaux (as well as their personal Pauillac & St. Julien properties). Remember so many times meeting up (sometimes unexpectedly) with Pio Boffa at wine events in America to Singapore. He would be there as always providing valuable insights. Of course it was better still to visit with him at their old fortified historic cellars under the town of Alba. Recall his friendly open warm laugh on so many occasions. What memorable times!
Your scribe has written several references about Pio Boffa over the years. Many fond memories are stimulated from the one posted here of December 7, 2015 where he told me in great detail about his insights on every Barolo vintage he made from 1996 to 2015 inclusive. Pio Boffa joined the family firm in 1972 and with an astute future vision helped pioneer both traditional classic vineyard blends but also vineyard specific ones like Il Bricco in Barbaresco (Treiso) from 1964 & Ornato in Barolo (Serralunga d'Alba) in 1970. Some wonderful tributes to Pio Boffa flowing in already from Tom Hyland on @WineSearcher & @WineSpectator. Salute a great man! A wine legend who has left a marvellous legacy behind him. RIP
---
You might also like: