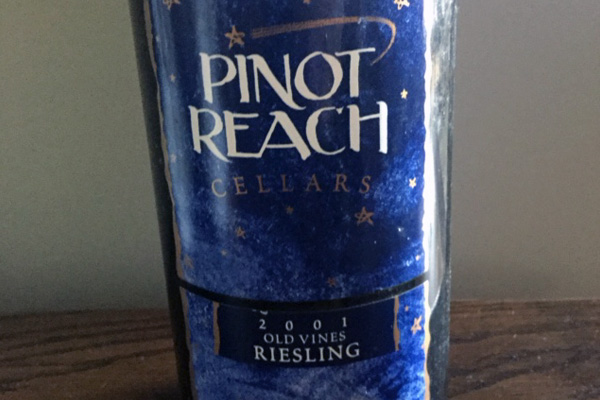 We all admire the versatility in wine styles that result from that amazing Riesling grape. From austere no residual sugar very dry (trocken) to sweet icewine or TBA and everything in between this varietal always seems to excel. This was brought home vividly at a Riesling Summit for sommeliers held last week by @TopDropVancouver (as a preview to their annual Terroir + Craft event scheduled May 17 & 18) led by wine educator Kurtis Kolt at leading Thai restaurant Maenam of Chef Angus An. The seminar featured Johannes Selbach of Selbach-Oster from the Mosel Germany and David Paterson of Tantalus Vineyards in the Okanagan Valley of BC Canada each showing 6 different Riesling wines:
1  Selbach-Oster 2014 Riesling Brut Sparkling has only 15 months on lees (usually 18-24) but 6% auslese dosage results in classy graceful fresh fizz
2  Tantalus Vineyards 2014 Old Vines Riesling Brut produced only 200 cases of these bubbles with 24 months lees in this drier citrus apple vibrant acidity style
3   Selbach-Oster 2015 Zeltinger Schlossberg Riesling Kabinett picked earlier in the hotter 2015 vintage producing this delightful only 9.5 alcohol treat
4  Tantalus Vineyards 2015 Riesling picked starting 21.5 Brix to 23 shows lemon zest with ginger aromatics plus lively texture at good value under $20
5  Selbach-Oster 2015 Zeltinger Himmelreich Riesling Kabinett Halbtrocken is cooler loamy area that ferment at lower temp but spicy quince has versatile use
6  Tantalus Vineyards 2015 Old Vines Riesling from 4 blocks planted in 1978 with Clone 21 ("Weiss" clone – also used by Cave Springs in Ontario) maintaining original Grosset Polish Hill Clare Valley Australia dry standard (but their more recent Alea is less dry) shows pure intense elegance with minerals
7  Selbach-Oster 2011 Graacher Domprobst Riesling Spatlese Feinherb "Alte Reben"  exotic creamy nutty first time "old vines" designated beauty will last well
8  Tantalus Vineyards 2011 Old Vines Riesling has 4 more years bottle age than 2015 and now developing mature complex textures with petrol marmalade
9  Selbach-Oster 2013 Zeltinger Schlossberg Riesling Spatlese shows quality vineyard mineral slate with salty lime from a different cooler year
10 Tantalus Vineyards 2016 Den's Block Riesling not released for another year using same vineyard as Brut but encouraging "spatlese" top fruit in old oak
11 Selbach-Oster 2012 Zeltinger Sonnenuhr Auslese from old vines with ripe fruit makes a brilliant delicious statement (pleased not turned into a Trocken)
12 Tantalus Vineyards 2012 Riesling Icewine only 60 cases picked January 13, 2013 at 39 Brix for 50 day ferment all honey pineapple & peach + acidity
Liked how each Riesling wine showed so distinctively different. Johannes says Riesling variety is so outstanding at expressing "place plus microclimate". Both these regions obviously are doing an excellent job in finding their unique terroir. Your scribe brought along an older bottle of 2001 Pinot Reach Cellars Old Vines Riesling at 12. 1 alcohol that was made using the original vines planted May 24, 1978 (now used in Tantalus Old Vines) which showed remarkable mature quality. The winemaking and corks were not at the same high level now reached by Tantalus Vineyards but beckons very well for the long age ability of their Old Vines Riesling!
---
You might also like:

Loading ...