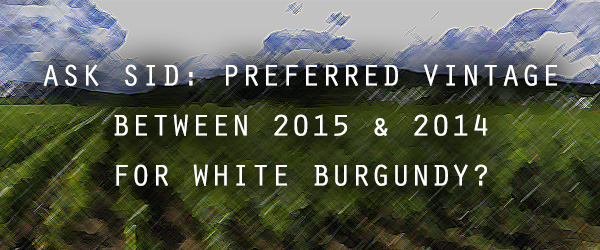 Question: Buying some top white Burgundy to put down for short term aging. Do you prefer collecting the 2015 or 2014 year?
Answer: Smart move. Our new Vintage Card rates 2015 at only 5 out of 7 for both Chablis & Cote d'Or whites compared to a perfect mark 7/7 for 2014 Chablis & 6 for further south. I agree that 2014 is the preferred choice because of cooler July & August weather followed by a glorious September resulting in fresh very well balanced whites. 2015 had intense heat in Spring & Summer (especially July) resulting in some great wines too but generally the vintage leans towards a rich ripe powerful lower acidity more forwardly style. Know your producer!
---
You might also like:

Loading ...