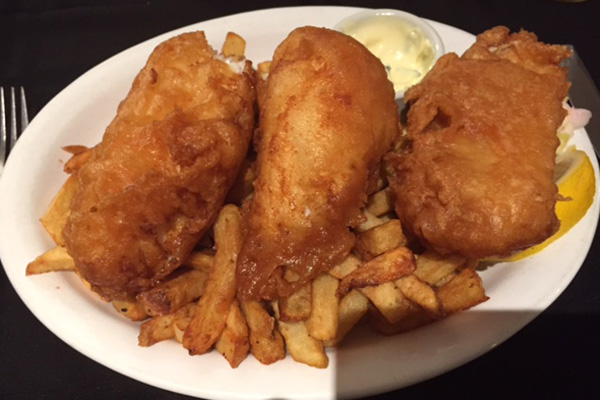 Your scribe confesses to a soft spot for good fish and chips. Certainly have tried a lot of them around the world (including some excellent ones especially in Australia & UK) over the years but often find so many disappointing. The main problems usually arise from both the quality of the fish and the freshness of the oil used to make them. Another big issue can be perfecting that batter crust avoiding the extremes of either a soggy undercooked floury mess or a very hard as nails overdone KFC crunchy style. Many places need to improve on this using a beer batter or a feather light crisp tempura style one which allows the fish to really shine as perfectly cooked. The chips are another discussion entirely coming in so many styles but admire those that are hand-cut just thick enough yet have a crisp exterior. Obviously a much more difficult tricky dish to cook successfully than is usually recognized.
Last week in Newfoundland exploring the much improved dining scene there. Some impressive places in St. John's led by the amazing Chef Jeremy Charles & knowledgeable Sommelier Jeremy Bonia with their talented culinary and service team at both top spot Raymonds & their popular more informal The Merchant Tavern. Rocket is the perfect breakfast/brunch spot that shows off that unique friendly outgoing Newfie hospitality. Pretty good Fish 'n Chips too at The Duke of Duckworth. However my recommendation for best Fish & Chips ever experienced goes to The Inn at Happy Adventure (originally Chucky's Fish and Chips in St. John's before relocating) on Newman Sound near Eastport on the Road to the Beaches. Fish can be many different varieties but in Newfoundland it always means cod and they obtain such an outstanding high quality product that is so fresh, moist, flaky, and flavourful. Probably helps to have Happy Adventure Sea Products (1991) Ltd. business right next door. The photo looks golden great but doesn't quite capture how really delicious these Fish & Chips are. Dish pairs well with the Quidi Vidi beers they have on tap. Definitely worth a detour!
Do you have a special Fish & Chips spot to recommend to us?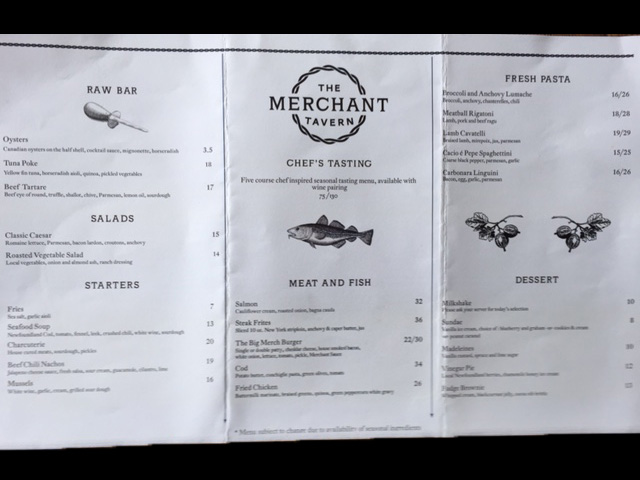 ---
You might also like:

Loading ...