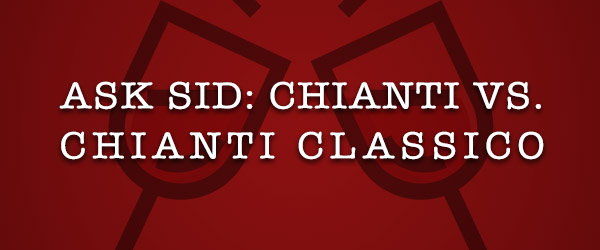 Question: Is there difference between Chianti and Chianti Classico?
Answer: Yes indeed. Confusing similar names but they are 2 distinct and separate DOCGs with 2 different sets of production regulations, production zones and consortiums for the protection of the wine. Chianti is from a much broader far reaching planting area in Italy while Chianti Classico is focused on a very specific zone of 70,000 acres between Florence & Siena. Chianti has lower minimum alcohol levels of 10.5 (annata) & 11.5 (riserva) of 70-100% Sangiovese and up to 30% authorized red grape varieties but still allowed to use up to 10% white grapes. Chianti Classico has minimum alcohol of 12 (annata), 12.5 (riserva), and 13 (gran selezione) using 80-100% Sangiovese with up to 20% authorized red grape varieties but white grapes no longer permitted. Only Chianti Classico is entitled to be identified with that historic Black Rooster symbol on the bottle.
---
You might also like:

Loading ...