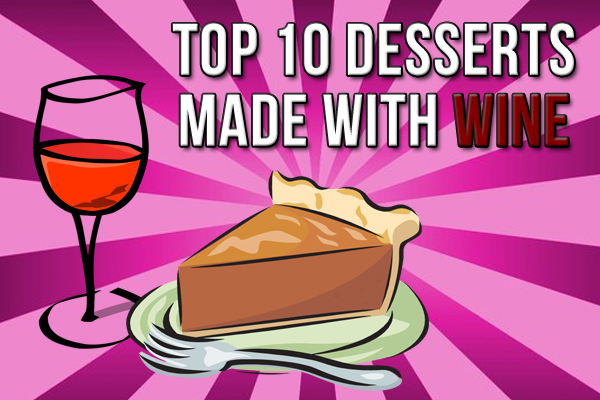 By Joseph Temple
Want to add flare to your next dinner party? Try using wine in your favorite dessert recipe. Traditional all American apple pie with red wine caramel sauce. Merlot, Chardonnay and Cabernet Sauvignon move from the dinner setting to the sweetest part of every meal.
---



1.

Vidal Ice Wine Ice Cream with fresh fruit

blank





b
2. Chardonnay Roasted Apples with Custard Sauce
blank

3. Madeira Soaked Fruit Cake

blank


4. Riesling Fall Fruit Compote and Creamy Yogurt Parfait
blank


5. Merlot Cherry and Blueberry Chocolate Cake
blank

6.  Vanilla Bean Panna Cotta with Cabernet Franc Poached Cherries

blank
blank


7. Gewürztraminer and Rose Sorbets with Coulis
blank


8. Sauvignon Blanc and Lime Refresher
blank

9. Stone Fruit Bread Pudding with Moscato Reduction

blank

10. Riesling Poached Pear Almond Cake


blank



---
You might also like:

Loading ...