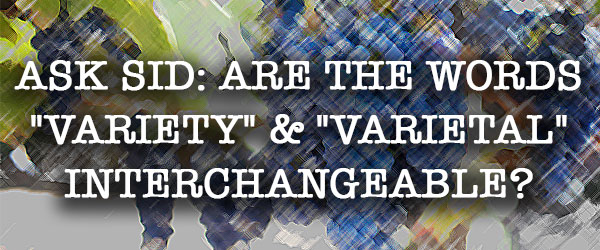 Question: Confused about the wine speak words of variety or varietal. Are they interchangeable?
Answer: Not really.
"Variety" is best used to describe the grape type: Cabernet Sauvignon, Merlot, Pinot Noir etc.
Use the word "varietal" only to describe the wine made from that specific variety: a varietal wine made from the grape varieties of Cabernet Sauvignon, or Merlot, or Pinot Noir etc. Not used for blends.
---
You might also like:

Loading ...