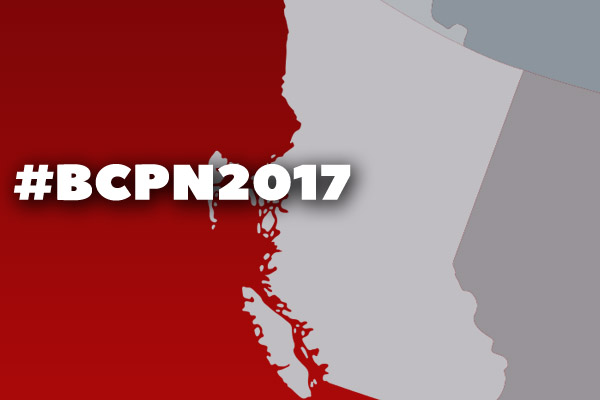 There is a plethora of wine festivals out there making it difficult to follow them all and put them into some meaningful context. However your scribe usually enjoys those with a narrower focus such as a specific wine region or one single varietal. For example the leading International Pinot Noir Celebration (IPNC) in McMinnville Oregon held on the last weekend of July now with over 30 years experience highlights each year quality ones from North America, Europe & South America. Others have followed with their pinot noir festivals including Pinot Noir NZ 2017 held on the Wellington waterfront this year featuring 117 wineries from 8 New Zealand regions. Upcoming on January 25-27, 2018 featuring 33 wineries will be the 13th Central Otago Pinot Noir Celebration (pinotcelebration.co.nz).
So many varietals are proving successful in the emerging unique BC wine region but pinot noir is clearly among the leaders. In 2013 a small group of wineries led by JAK Meyer (mfvwines.com) and including David Paterson (tantalus.ca) with others set out to begin raising the profile of this outstanding varietal extremely well suited to BC's differing terroirs. Their 4th one #BCPN2017 just held in the appropriate end of August time-slot was a great success having grown from a start of 13 wineries with 150 attendees to a top selected 34 wineries with 350 guests at Linden Gardens at Kaleden in the Okanagan, BC on August 18, 2017. The event attracted a global wine media representation including guest speaker Richard Hemming MW of JancisRobinson.com who expressed some interesting thoughts on pinot noir. Richard suggested that this varietal attracts so much international attention because of 4 main factors among others: 1. the ability of this varietal to give an expression of the place it was grown; 2. the difficulty to get the grapes perfectly ripe; 3. the range of complex flavours a successful wine can deliver; 4. the potential for a "pinot noir epiphany" (a moment of sudden revelation or insight) resulting in a meaningful experience or emotional response – this possibility continues your search. In an increasingly virtual world he felt these factors with an expression of a time & place allow us to commune in a valuable way while drinking pinot noir.
A thought provoking break-out session was a wine tasting showing the effect of using in BC a specific clone. There are so many different ones being experimented with but the ones featured here were Dijon Clone 115 (floral more tannins), Dijon Clone 667 (lower acid cranberry spice), Dijon Clone 777 (medium acid with rounder tannins) and Spatburgunder (medium body savoury plums). Blending attempts of those 4 varietals by the participants was educational and the winemaker consensus opinion tended toward the possible benefits of complexity by using more than one clone.
This Festival is one to consider for your visit to the Okanagan next August. What a pinot noir revelation. So many excellent elegant wines to try and to consider for cellar purchasing. Have you tried a BC pinot noir that impressed you?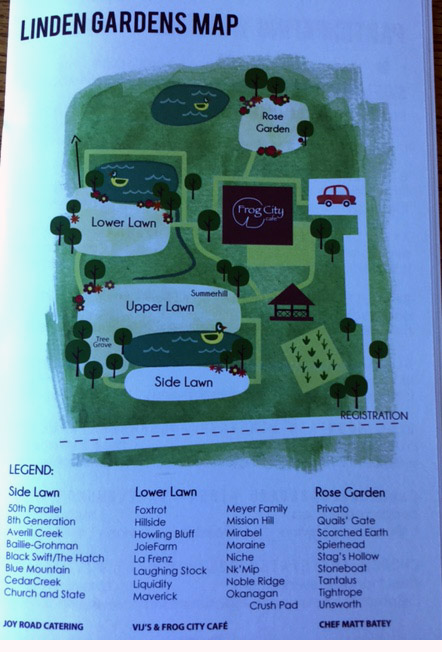 ---
You might also like:

Loading ...