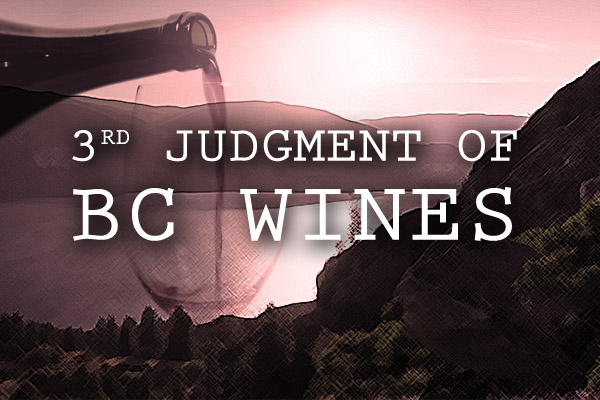 As followers of this site know well there is a very unique wine region that has emerged in British Columbia (BC) Canada. There are so many grape varieties (and blends) being used to produce some world class distinctive exciting wines. Wines of BC (@winebcdotcom) as the voice of the industry are doing an admirable job of marketing them. One of their successful projects is the "Judgment of BC" to spotlight BC wine examples against comparable imports in blind tastings to assess their quality. The first one of Chardonnay & Syrah was held on August 25, 2015 with guest judge Steven Spurrier and the second of Riesling & Pinot Noir on June 21, 2016 with Dr. Jamie Goode. The 3rd was on August 18, 2017 featuring BC's most planted varieties of Pinot Gris & Merlot. Your scribe was requested by Anthony Gismondi of Gismondi on Wine to submit some impressions of this special tasting for an article on his popular website. You can access this report with links to the two earlier Judgment write-ups on this site at gismondionwine.com under heading Articles.
Have you tasted a Pinot Gris or Merlot from British Columbia?
---
You might also like:

Loading ...