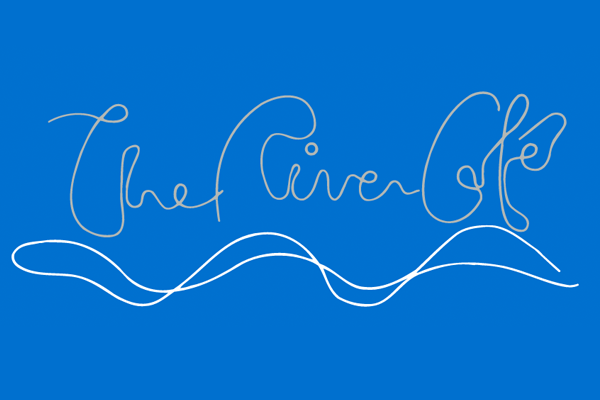 Image: rivercafe.co.uk
Delighted to return to the River Cafe (rivercafe.co.uk) in London for an amazing food long lunch on June 25th. This iconic restaurant opened in an airy riverside location at Thames Wharf on Rainville Road in Hammersmith (tube stop) designed by Richard Rogers in 1987. It has been going strong ever since though lately has received comments that the prices tend to be a bit expensively scary. Nonetheless it is a special treat to dine there because the quality of the cuisine remains outstanding. Corkage is also high as I took my excellent elegant aged bottle of 1996 Barolo Bricco Boschis from Cavallotto and was charged the usual 40£ corkage. However that is the price of the cheapest Dolcetto on their all Italian wine list so an appropriate charge I guess if you were going to order wine anyhow.  At least the wine was decanted and served in some appropriate large bowl glasses to show to best advantage. The menu as attached is divided into 3 normal sections of Antipasti, Primi, and Secondi. The pasta dishes are always unbelievably delicious with both Taglierini – with slow-cooked peas, wild fennel, prosciutto & pecorini plus Ravioli di Boraggine – hand-made pasta with sheep's milk ricotta, borage, flowering thyme and nutmeg butter really sublime! Mains of Triglia – chargrilled whole Red Mullet with bay salmoriglio, roasted yellow peppers, capers, & Castelluccio lentils plus Piccione al forno – roasted spatchcocked pigeon marinated in Valpolicella & thyme with pancetta, broad beans & rainbow chard also shone so brightly!
Pleased to see the founder icon Ruth Rogers in the restaurant on a Sunday and had the opportunity to speak with her. We reminiscenced about the early days of her wonderful restaurant and your scribe congratulated her for carrying on at such a high culinary level since the passing of her co-founder partner Rose Gray on February 28, 2010. Ruth mentioned she had brought in Charles and other important members of her long serving personal team to carry on. They are currently recruiting full-time chefs, sommeliers and other service staff at the restaurant. Highly recommend it to young chefs or sommeliers looking for a great learning experience exposure on the finest in Italian food and wines. We talked about how we enjoyed using her 6 successful cook books from the first one Italian Country Cookbook through Italian Easy, River Cafe One, Two, and Green. The big news she announced is that Ruth is excited about her newest cook book expected to be released in October 2017. Watch for it. Sure to be another gem.
---
You might also like:

Loading ...