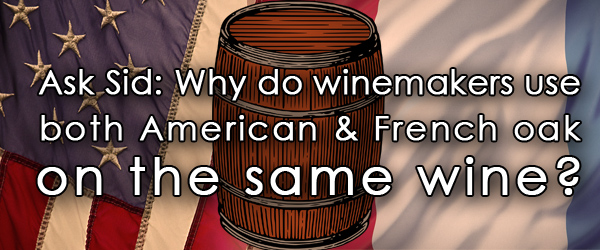 Question:  I see quite a few wines that have been stored in both American & French oak. Why is this?
Answer: Yes there seems to be a lot of them in the expanding number of New World wines – especially for bold reds and Bordeaux style wines. American barrels usually give more sweet assertive intense vanilla notes while French oak tends to deliver more subtle flavours with a better finishing lift. New barrels impart even more pronounced flavours than previously used ones. Larger size barrels than the traditional smaller barrique size help preserve the fruit so now are becoming more popular. Less use of oak is also an increasing trend. One reason for using a combination of oaks is that French barrels are generally much more expensive than American (or Slavonian and others). Another is what barrels does the winery actually have available to use in the cellar. Some winemakers do believe that using a combination does provide more complexity in the final wine. I must say I generally prefer French oak more though new American oak casks are much improved these days. Of course the key is always what does the wine smell and taste like after the seasoning of oak used regardless of where the wood comes from.
---
You might also like:

Loading ...