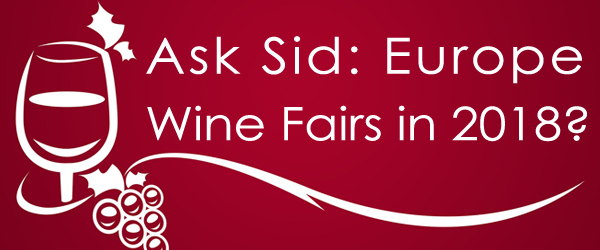 Question: We run a wine shop and are organizing our European trip for Spring 2018. Sid are there any Wine Fairs you recommend we should check out?
Answer: Yes the increasingly popular Prowein in Dusseldorf will run for 3 days March 18-20; taste 2017 Bordeaux Primeurs on April 9-12 followed by Vinitaly in Verona April 15-18. In fact those 2 events now have organized their schedules so you can visit both consecutively with already fixed dates for 2019: April 1-4 BP & 7-10 V + 2020: March 30-April 2 BP & April 5-8 V. Also London England Wine Trade Fair at Olympia May 21-23. Stop off in Hong Kong on your way back for their 20th Vinexpo celebrations. Enjoy.
---
You might also like:

Loading ...