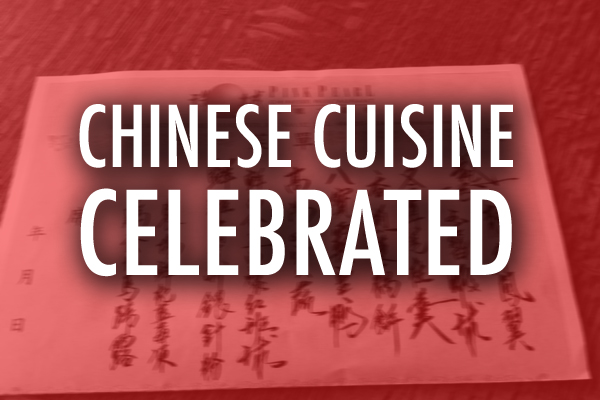 Vancouver continues as the most Asian city not actually situated in Asia. Accordingly the influence of Asian-orientated restaurants remains strong with such a diversity of creative culinary dishes. Chinese dining has led the way celebrated again in 2017 by the 9th annual Chinese Restaurant Awards (chineserestaurantawards.com) honouring Critics' Choice 10 Signature Dishes, 21 Diners' Choice Awards and 5 Social Media Choices. Restaurant of the Year went to Dynasty Seafood Restaurant. Check them out.
A banquet on April 12, 2017 at the historic Pink Pearl Chinese Restaurant presented a culinary journey of Chinese Cuisine over the last 4 decades. Dishes represented the eighties through to the present decade that provoked a lot of ingredient discussion with fond nostalgic memories. Also reinforced the idea of how well Chinese food can be matched with Sparkling wines, Rose, as well as both white and red table wines of lower alcohol with some residual sugar. This 10 course menu will be available for service at Pink Pearl from May 1 to August 31 for 10 people together at one table to benefit the Greater Vancouver Food Bank & Vancouver Sowers Society of Education learning programs for children. Worth experiencing!
Which Chinese food dish do you like best?
---
You might also like:

Loading ...