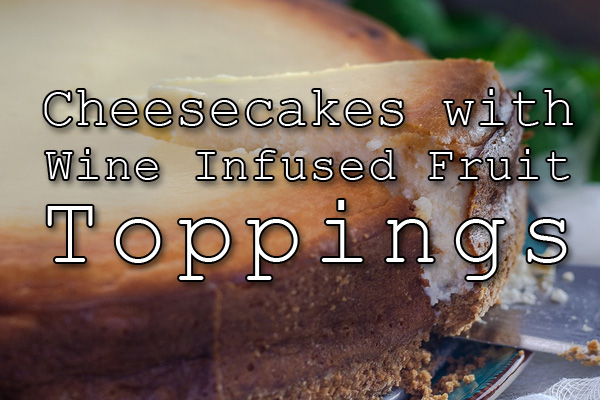 By Joseph Temple
Arguably one of the most iconic items on any dessert menu, cheesecake is always a crowd-pleaser.  Everyone always oohs and ahhs when a delicious cheesecake is brought out after any great meal.  Why not take it up a notch by infusing your favorite fruit with some classic wines?  Here are seven mouth watering ideas – one for every day of the week!
---

1. Field berries and Champagne

2. Blueberry port

3. Raspberry ice wine

4. Cherry Cabernet Sauvignon

5. Pear Riesling

6. Rhubarb Vanilla Rosé

7. Apricot Chardonnay
---
You might also like:

Loading ...