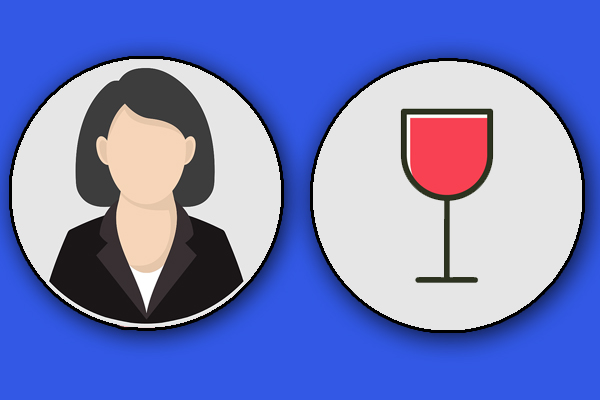 The International Wine & Food Society has been forwardly thinking allowing joint memberships which encourage couples to join and attend together at their wine & food events. However some branches around the world are still mainly composed of men. Other associations including Commanderie de Bordeaux, Confrerie des Chevaliers du Tastevin and others for a variety of reasons have been less successful in bringing in women. The result in Vancouver has been the recent formation of two flourishing wine tasting groups aptly named "Steal a Bottle" and "Women and Wine". Most members are already very wine knowledgeable but always interested in learning more as they and their spouses are keen wine collectors. Their events are usually scheduled to coincide with evenings when those guys are scheduled to be out at another fancy tasting-dinner to which they have not been invited. The latest one last week was hosted at home by my wife Joan (without me) with the usual BYOB and contributing food course based on an Alsace theme. Another tour-de-force tasting of top wines matched with appropriate foods supplied by the attendees. In fact the current buzz is that these informal female events are as good as or even better than the main event for males held at a downtown restaurant. There is a social aspect to these gatherings but also preparation research resulting in intense discussion for nearly four hours on the merits of the wines served, the order of them, and the success of the food pairings. Someone should be writing these special events up!
Here is a brief second-hand overview of the Alsace dinner. 10 wines half of them Riesling and the other half Gewurztraminer nearly all Grand Cru with vintages ranging from 2015 to 2002. I am told the Albert Mann vieille vignes 2012 gewurz furstentum matched so well with crispy flatbread with gorgonzola & pears. The Faller family Domaine Weinbach at Kayserberg used to advantage their old large oak casks for the fresh 2015 Riesling Schlossberg Clos de Capucins paired with another classy Riesling the Clos Windsbuhl 2011 of Zind Humbrecht. Both of those wines were apparently delicious with the traditional tarte flambee with micro greens salad. Main course was the Alsace classic Supreme de Volaille au Riesling et Legumes (chicken braised in Riesling with fresh vegetables) with a magical pair of aged Riesling from the fuller Zind Humbrecht 2003 Herrenweg de Turckheim to the drier Trimbach 2002 Frederic Emile (actually a blend of 2 Grand Cru vineyards Geisberg & Osterberg). For the cheese course the mature spicy flavours of two Zind Humbrecht Gewurztraminers 2009 & 2002 was supposed to have been amazing. The apple and berry tart dessert with vanilla ice cream tamed the young sweetish 2014 Domaine Weinbach Cuvee Laurence.
Congrats on this fantastic wine and food menu that seems to deliver the best of Alsace in Vancouver. Really like your concept. Please keep it going and hope someone who actually attends will report these memorable tasting dinners on another blog site.  Do you have a similar unique wine and food tasting group in your city?  Let us know!
---
You might also like:

Loading ...