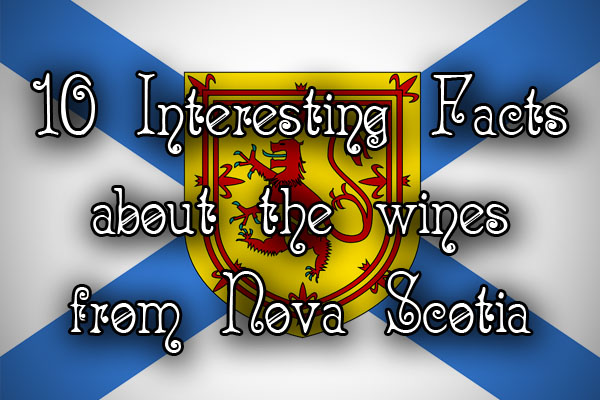 By Joseph Temple
At just under 600 vineyard acres and producing around 500,000 cases annually, Nova Scotia's wine industry is relatively small, representing just 2% of all Canadian production.  However, given a number of positive articles and endorsements that have appeared over the past couple of years, it appears that this peninsula is destined for bigger and brighter things!  With its local wine industry earning approximately $196 million dollars per year, expect to see more award-winning vintages from Atlantic Canada's most promising winemaking province.
---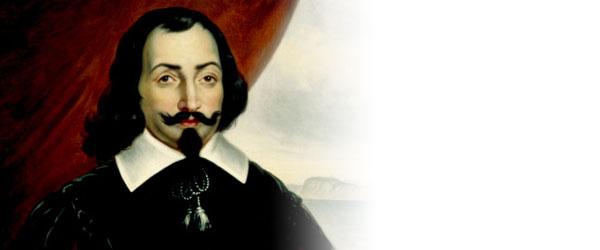 1. Legend has it that French explorer Samuel de Champlain attempted to plant Nova Scotia's first grapes in 1611.

blank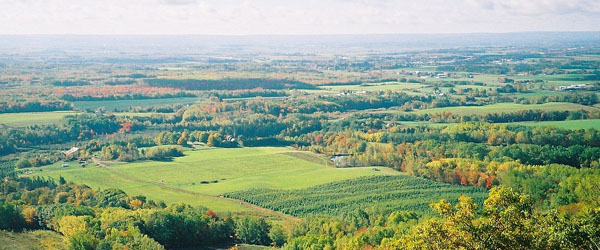 [GFDL, CC-BY-SA-3.0 or CC BY-SA 2.5-2.0-1.0], via Wikimedia Commons
2. Nova Scotia had no documented history of winemaking until 1913 when horticulturists from an Agriculture Canada Research Station began experimenting with different grape varieties in the Annapolis Valley, located in the western part of the peninsula.

blank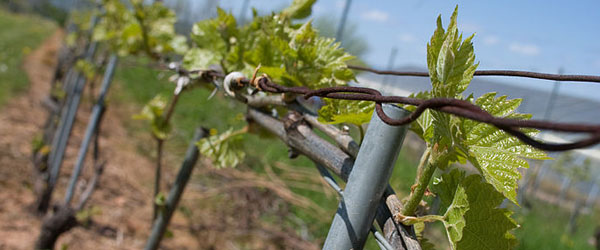 By Charles Hoffman [CC BY-SA 2.0], via Wikimedia Commons
3. In 1972, a political science professor from California successfully harvested a hybrid grape he called l'Acadie Blanc, which flourished in Nova Scotia due to the cooler climate.  It become the province's signature varietal.

blank

4. Mostly surrounded by the Atlantic Ocean and home to 5400 lakes, Nova Scotia is considered to be a cool grape growing region.

blank

By gLangille [CC BY 2.0], via Wikimedia Commons
blank
5. The most successful grapes to be harvested in Nova Scotia are usually white hybrids such as Seyval Blanc, Vidal Blanc, & l'Acadie Blanc.

blank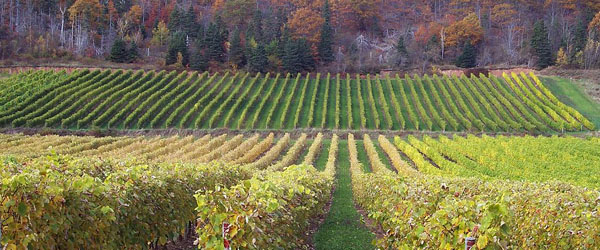 By James Ellison [CC BY 2.0], via Wikimedia Commons
6. The four main wine growing regions are Annapolis Valley, Gaspereau Valley, South Shore, and the Malagash Peninsula.

blank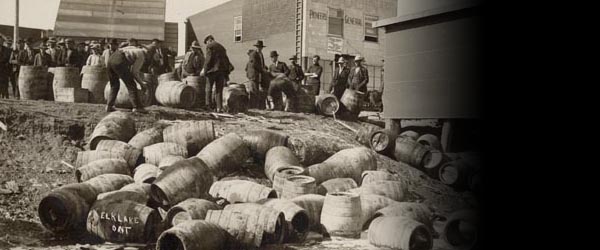 7. A major hindrance for the local wine industry is Nova Scotia's antiquated liquor laws that date back to the Prohibition era.  In fact, today there are 105 dry communities throughout the province.

blank

8. Nova Scotia's two dozen wineries are all within a few hours' drive from Halifax, the provincial capital.

blank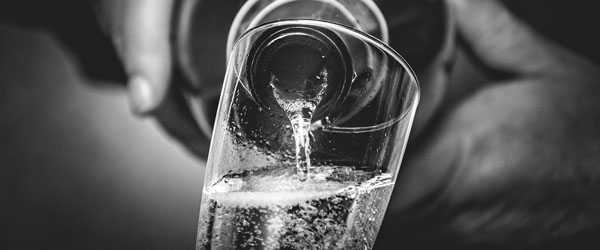 9. In addition to white wines, Nova Scotia is earning a reputation for producing quality sparkling wine, which some have compared to Champagne.

blank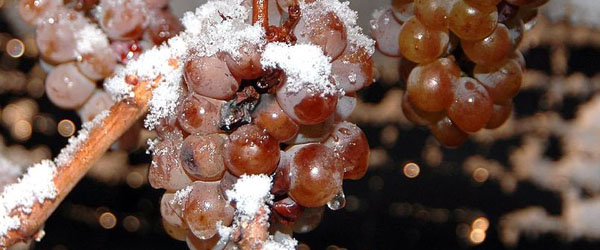 By Dominic Rivard [CC BY-SA 2.0], via Wikimedia Commons
10. Much like its provincial cousins, Nova Scotia is also home to icewine, which isn't harvested until after the first frost.
Sources:
Aspler, Tony & Leslie, Barbara. Canadian Wine for Dummies. Mississauga: John Wiley & Sons Canada, Ltd., 2000.
Canadian Press. (2017, February 9). Nova Scotia's bizarre liquor laws that date back to Prohibition are under review. The Toronto Star. Retrieved from http://www.thestar.com
Crosariol, Beppi. (2011, September 6). Surprise! One of Canada's best wines is from Nova Scotia. The Globe and Mail. Retrieved from http://www.theglobeandmail.com
Pellechia, Thomas. (2017, April 1). Settled in The Seventeenth Century, Nova Scotia's Wine Industry Has Just Begun. Forbes. Retrieved from http://www.forbes.com
Schriener, John. The Wines of Canada. London: Octopus Publishing, 2005.
---
You might also like:

Loading ...