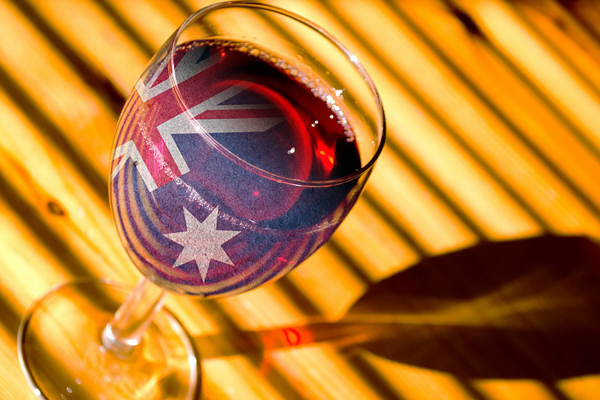 By Joseph Temple
If you were one of the 111 million people who tuned in to watch Tom Brady and the New England Patriots pull off one of the greatest comebacks in football history at Super Bowl LI, then chances are you also saw the start of another great comeback. Only this one was not on the gridiron but in an eccentric commercial featuring a kangaroo wearing loud yellow sunglasses and supermodel Ellie Gonsalves. Marking the first time in four decades that a wine ad has appeared on the Super Bowl, Yellow Tail, a brand that represents more than half of all Australian wines sold in the United States decided to make a splash this year with a coveted 30-second spot. And while many Aussies felt the entire commercial was an embarrassing portrayal of their country, others praised the winemakers for thinking outside the box with a unique sense of humor that clearly left an impression with viewers.
One of the greatest success stories in the history of both wine and marketing, Yellow Tail (or [yellow tail]) was able to conquer the globe through a combination of low price points, color-coded labeling for its different varietals and (most importantly) by not taking itself too seriously. Launching what became known as the "critter era," which featured everything from frogs to bobcats on wine labels, this Australian juggernaut defied all conventional wisdom by selling over eight million cases in the United States by its fifth year as an exporter.
Unfortunately for the land Down Under, its wine industry as a whole fell on hard times, making the breakout success of Yellow Tail in the early 2000s seem like a distant memory. As a blogger for The Wall Street Journal writes, "Once among the world's most sought-after bottles, they [Australian wines] are now some of the hardest to sell." Dropping an astounding 41% in exports from 2007 to 2013, how did a nation known primarily for its Shiraz that critics like Robert Parker praised in the late 1990s take such a nosedive?
A major problem for Australia has been with this demand came excessive vineyard planting, which over time created more wine than the country could sell overseas. Adding to the problem was the decision to put all of its eggs in one basket. For example, in 1994, Chardonnay, Shiraz and Cabernet Sauvignon represented approximately 27% of the total production; nearly twenty years later, these three grapes shot up to nearly 60%. So as supply exceeded demand, "branded commodity wines" began to offload their surpluses on the international wine market for as little as 50 cents a liter, a practice that smaller vintners who focus exclusively on fine wines feel has cheapened the industry as a whole.
Another issue has been the Australian dollar, which began a decade long rise beginning in 2001. Fueled by Chinese demand for their minerals and other raw materials, this spike severely hindered the country's ability to stay competitive internationally, especially with countries like Argentina, Chile and South Africa being able to undercut them at the local wine shop.
However, there are signs that Australia is beginning to turn the corner, as reported by several media outlets. Home to approximately 2100 small vintners, many are hoping that with this Super Bowl ad serving as a catalyst and Yellow Tail as the vanguard, American oenophiles will take the time to rediscover wines from the land Down Under – especially in the mid-range section. While we all can't afford a bottle of Penfold's Grange, there are many excellent selections available, from the Margaret River to the Barossa Valley. Hopefully this marks the start of massive renaissance throughout the Lucky Country.
Sources:
MacNeil, Karen. The Wine Bible. New York: Workman Publishing, 2015.
Robinson, Jancis. The Oxford Companion to Wine, 4th Edition. Oxford: Oxford University Press, 2015.
Taber, George. A Toast to Bargain Wines: How Innovators, Iconoclasts, and Winemaking Revolutionaries Are Changing the Way the World Drinks. New York: Simon & Schuster, 2011.
---
You might also like:

Loading ...