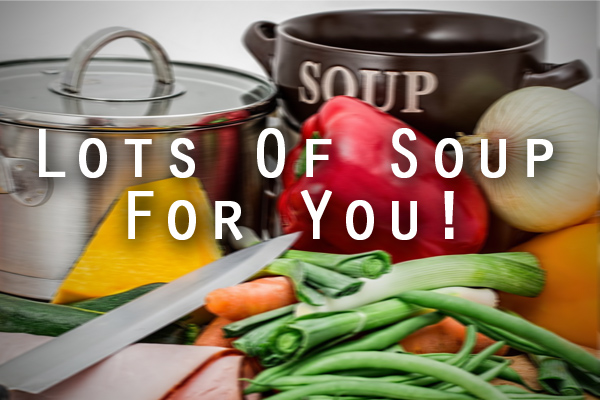 By Joseph Temple
With the snow falling and cold winds of winter blowing, we could all use a little warming up. So here are seventeen tasty soup, stew, and bisque ideas to heat your tummy and if done right, your soul.  Just like mom used to make! Mmmm!!
---

1. Pumpkin Curry Soup

2. Beef & Vegetable noodle soup

3. Cream of broccoli soup

4. Roasted garlic cream soup

5. Lobster bisque

6. Squash with rosemary & hazelnuts

7. classic French onion soup

8. chicken and matzo ball

9. Asian hot pot

10. Roasted Tomato bisque

11. Potato leek soup

12. Japanese soup

13. Miso soup

14. Pork won ton soup

15. Sausage and potato stew

16. Beef stew

17. Cabbage and beef soup
---
You might also like:

Loading ...