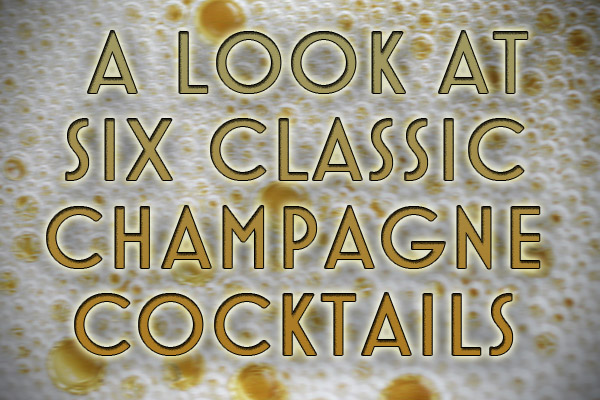 By Joseph Temple
With winter in full swing, many of us simply cannot wait until that first backyard party or when the patio at our favorite restaurant finally opens its doors. Thinking about the warm sun beaming down sure makes you thirty for a cool and refreshing libation of the alcoholic variety. And if you're tried of the same old drinks, why not experiment with some classic Champagne Cocktails that date back as far as the nineteenth century? Have a look below at six ideas that are sure to excite your palate as you prepare for that day when the snow finally melts.
---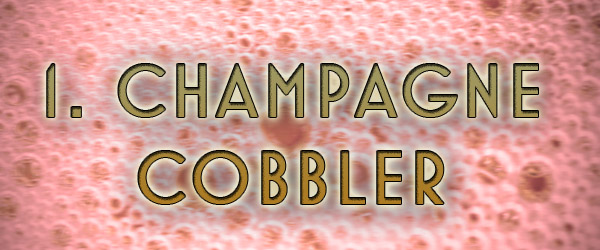 Much like the famous Sherry Cobbler, its bubbly cousin also dates back to the mid-19th century and is featured in the classic book The Bar-Tender's Guide by Jerry Thomas.  Consisting of shaved ice and sparkling wine, the original recipe called for orange and lemon pieces to be used as a garnish. Topping it off with fresh berries, the cocktail is to be consumed with a straw, making it one very refreshing drink. Of course, there is plenty of room for creativity, whether it's substituting crushed ice, adding mint leaves or choosing which berry goes on top!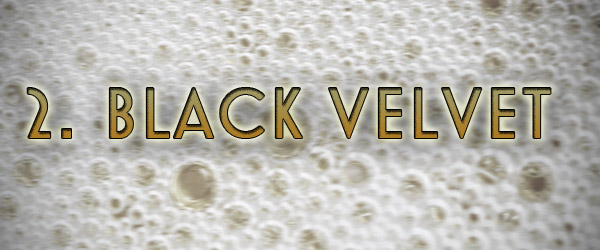 Following the 1861 death of Prince Albert, Queen Victoria's beloved husband, a period of deep mourning was felt all across England. In fact, it was so strong that some even resorted to adding black stout with champagne to symbolize their sorrow, thus resulting in the Black Velvet. Also named after Bismarck who was quite fond of them, it is a cocktail that has never really crossed the pond. However, in the book The Fine Art of Mixing Drinks, David Embury writes, "The champagne cuts the heavy, syrupy consistency of the stout, and the stout takes the sharp, tart edge off the champagne. Each is the perfect complement of the other."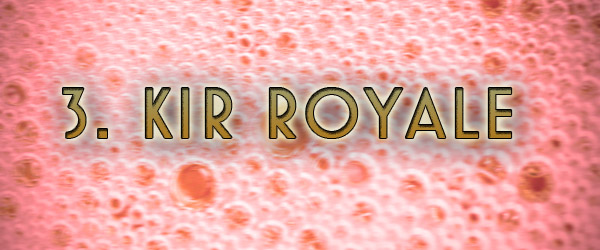 Originally created by Felix Kir, a former mayor of Dijon, France, the original intent was to make a cocktail that would simply blow away any visiting dignitaries, who in a state of euphoria (mixed in with a healthy dose of inebriation) would easily succumb to his every demand. While the original Kir recipe used white wine mixed with a black-currant liqueur, the champagne version consists of framboise and lemon twists, giving it a more majestic taste.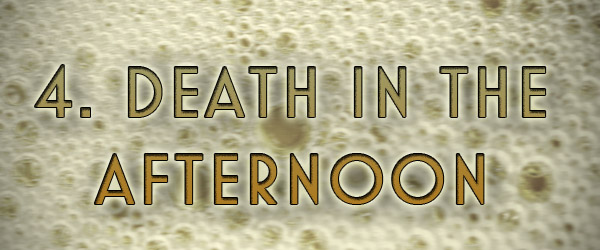 Fans of Ernest Hemingway will appreciate this concoction, which shares the same name as the author's 1932 book about Spanish bullfighting. In a collection of cocktail recipes published three years later, Hemingway instructs us to, "pour 1 jigger of absinthe into a champagne glass. Add iced Champagne until it attains the proper opalescent milkiness. Drink 3 to 5 of these slowly." Supposedly created during his time on the Left Bank in the 1920s, the book also warns us that "after six of these cocktails, The Sun Also Rises."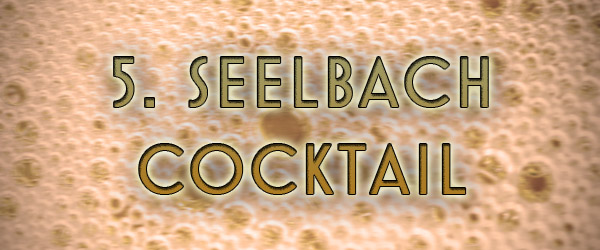 In an elaborate hoax that fooled nearly everyone, Adam Seger, then the restaurant director at the Seelbach Hotel in Lousiville, Kentucky (a hotel mentioned briefly in The Great Gatsby) claimed to have "discovered" a recipe that was supposedly created during the pre-Prohibition era. Legend had it that a New Orleans couple celebrating their honeymoon got their drinks mixed up, which caused the hotel's bartender to experiment with different formulas, eventually leading to a legendary cocktail bearing the hotel's name. Consisting of bubbles, bourbon and Peychaud's bitters, this incredible tale was reprinted in several books until the fall of 2016 when Seger admitted that he made the whole thing up. But hey, don't let the facts get in the way of a great story – or a great cocktail.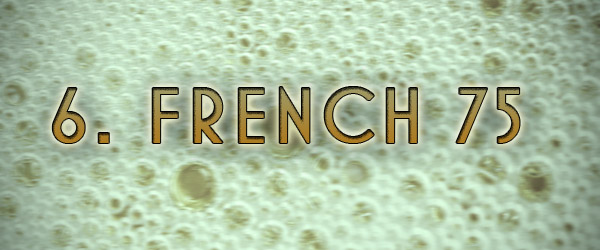 Named after the French 75-mm field gun that became a mainstay during World War I, this cocktail usually consists of gin, lemon juice, Cointreau, and chilled brut champagne that is then topped off with orange slices and maraschino cherries. And like many other drinks, the origin of the French 75 is clouded in mystery. While the original owner of Arnaud's restaurant in New Orleans claims to have invented the cocktail, books from the same period also make mention of a "'75 Cocktail" or a "French 75."
Sources:
DeGroff, Dale. The Essential Cocktail: The Art of Mixing Perfect Drinks. Berekeley: Ten Speed Press, 2014.
Haigh, Ted. Vintage Spirits and Forgotten Cocktails. Beverly: Quarry Books, 2009.
Mariani, John F. Encyclopedia of American Food and Drink. London: Bloomsbury Publishing, 2014.
Rathbun, A.J. Champagne Cocktails: 50 Cork-Popping Concoctions and Scintillating Sparklers. Boston: Houghton Mifflin Harcourt, 2010.
---
You might also like:

Loading ...