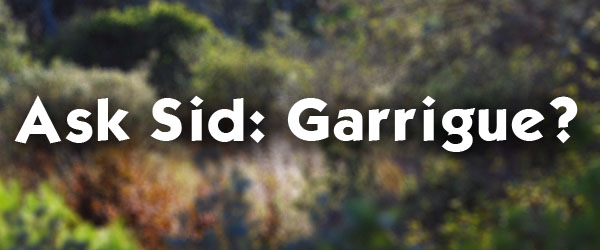 By Piarou (Own work) [CC BY 2.0], via Wikimedia Commons
Question: What does the word "garrigue" often seen in wine tasting notes supposed to indicate?
Answer: It means that special smell of fragrant floral wild plants growing in the south of France. The expression really refers to all the multifaceted aromas from those wide variety of different herbs including rosemary, thyme, lavender, juniper and the like. It resembles a sort of super "bouquet garni" package of aromatic "herbes de Provence" you see used in cooking recipes. It can be an appropriate wine word especially to describe many wines from Southern Rhone, Languedoc and of course Provence.
---
You might also like:

Loading ...