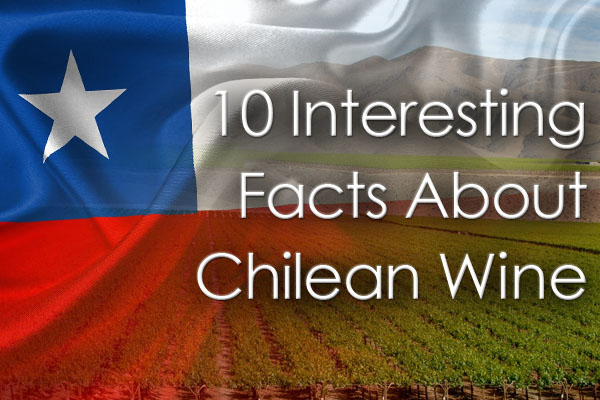 By Joseph Temple
Ranked sixth amongst wine producing nations, the Republic of Chile has had a treasured past when it comes to winemaking.  From the first Spanish settlers who arrived and began planting Listan Prieto in the 16th century to the present day where over 200 wineries have cultivated more than half a million acres of vineyard land spanning numerous climate zones, its wine industry has seen plenty of peaks and valleys.
As mentioned in last week's blog entry, Chile is set to lose about a fifth of its wine output this year due primarily to El Niño.  It is ironic considering the fact that while other countries have battled everything from phylloxera to devastating droughts, Chilean wine has been largely immune to these disasters.  In fact, due to its location, there have been few diseases and pests, which have eliminated the need for sprays and other chemically induced treatments.
About to go through some drastic changes, exports are expected to rise while many are wondering how this crisis will impact the domestic market as the average Chilean drinks approximately five gallons of wine per year.  So if you need to get up to speed with this country and its wine history that is unique to say the least, here are ten interesting facts.
---

1. Spanish missionaries and conquistadors established the first vineyards in Chile during the mid-16th century.

2. Despite the country's Spanish influences, France has had a much greater impact on Chile's wine industry. When phylloxera ravaged Europe in the 19th century, many unemployed French winemakers moved to Chile, bringing their knowledge, techniques and grape varieties with them.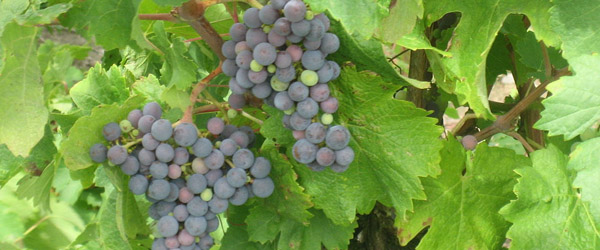 Simon-sake from nl [GFDL or CC-BY-SA-3.0], via Wikimedia Commons
3. Although known for growing Cabernet Sauvignon and Merlot, Carménère is considered to be the country's signature grape. Indigenous to Bordeaux, it grows exceptionally well in Chile due to the long growing season.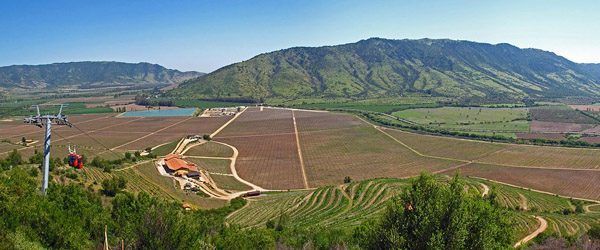 By Elemaki (Own work) [GFDL or CC BY 3.0], via Wikimedia Commons
4. Unlike neighboring Argentina, Chile's main wine regions are low in altitude and close to the sea.

5. Chile's vineyards are protected from extreme maritime weather by a low-lying range of mountains known as the Coastal Range.

6. The snow that melts from the Andes provides vineyards with a constant supply of water, which is used for irrigation.

7. With the Humboldt Current bringing cold water and air up the coast from the Antarctic, temperatures rarely rise above 90 degrees in Chile's vineyards.

8. Due to political instability, social unrest and a domestic population satisfied with cheap and lackluster wine, Chile was not known worldwide for its wine industry for most of the twentieth century.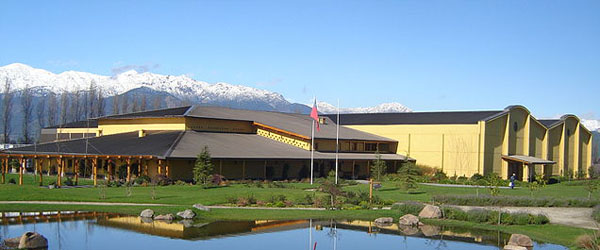 By Anakena Winery (Anakena Winery, Chile) [GFDL or CC BY-SA 4.0-3.0-2.5-2.0-1.0], via Wikimedia Commons
9. This began to change in the late 1980s, as foreign investment started to pour in while Chile started to become known for its low-priced wines.

10. Today, approximately 70% of Chilean wine is exported, rising from $50 million in 1990 to $1.5 billion in 2010 with the United States and Great Britain being two of the biggest customers.
Sources:
Goldstein, Evan. Wines of South America: The Essential Guide. Berkeley: University of California Press, 2014.
Henderson, J. & Rex, Dellie. About Wine. Clifton Park: Cengage Learning, 2011.
MacNeil, Karen. The Wine Bible. New York: Workman Publishing, 2015.
Robinson, Jancis. The Oxford Companion to Wine, 4th Edition. Oxford: Oxford University Press, 2015.
---
You might also like:

Loading ...