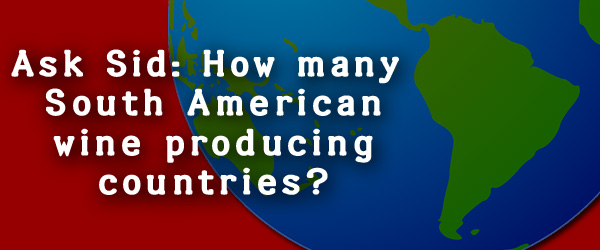 Question: How many South American countries are producing wine?
Answer: 5 main ones with the leaders being well established Argentina & Chile. Less well known are Brazil, Peru, and Uruguay. Brazil has some lighter chardonnays, ripe reds (including merlot and Portuguese varieties) and emerging reasonably priced sparkling wines. Peru has the high altitude plus coastal vineyards but the climate is quite tropical and most production is used for Pisco grape brandy. The exciting new player is Uruguay with their signature red grape Tannat and other varieties now showing up more frequently on the export market. Bodega Garzon (consulting oenologist Albert Antonini) has started world-wide distribution of their energetic premium examples including Vancouver at Marquis Wine Cellars who have just received a big 2015 Albarino at 14.5 alcohol & the younger vines with deep ripe fresh fruit 2014 Tannat retailing at $30.34 and $27.74 respectively plus tax. Explore!
---
You might also like:

Loading ...