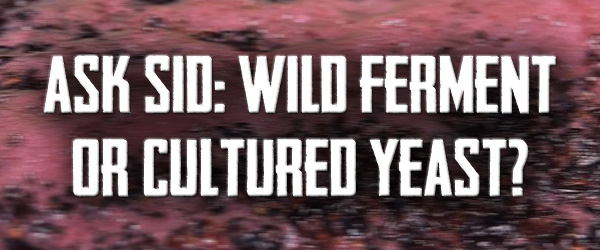 Question: Sid I would like to know if you favor wine made by wild ferment or with the use of cultured yeast?
Answer: Interesting topical question. Yeasts are an important factor in winemaking. Think of how sourdough or levain influences your bread. I like wines that use the wild yeasts which are in the vineyard and the winery. These usually bring a slower more risky less efficient fermentation – but sometimes results in less alcohol with better terroir. Cultured yeasts nearly always work fast and efficiently. However, recent research reveals that the yeasts you use for the first time in the winery tend to remain and dominate regardless of your later choice. If you want to go with wild yeast it might be a good idea to paint the inside walls of your brand new winery with yeasts from your vineyard to get them well established!
---
You might also like:

Loading ...