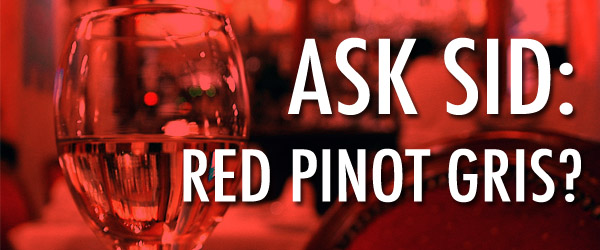 By Jeff Kubina (Flickr: Asti Ristorante) [CC BY-SA 2.0], via Wikimedia Commons
Question: Recently tried a Pinot Gris with lots of reddish colour. What is going on?
Answer: Yes Pinot Gris (and Pinot Grigio) is usually white. However we are seeing more produced now with a pink tinge or looking like a rose from skin contact. One I enjoyed recently was the Nichol Vineyard Pinot Gris using 100% Naramata grown fruit in BC. It has a salmon berry look from being gently crushed and then spending 36 months on the skins to obtain more colour before the fermentation. Enjoy.
---
You might also like:

Loading ...