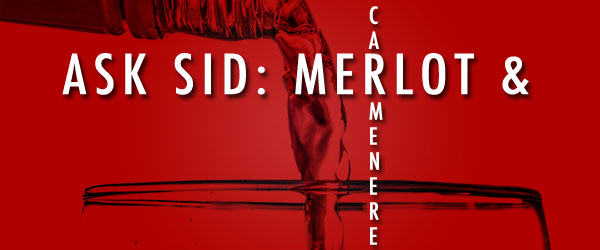 Question: Are Merlot & Carmenere just different names for really in essence the same grape?
Answer: Not quite. Some confusion has developed surrounding those two grapes particularly as Merlot is still in wide use around the world as both a varietal wine and in "Bordeaux blends" while Carmenere has evolved mainly in Chile as one of their signature grapes. For a long time the older plantings of Carmenere in Chile were believed to be the same as Merlot or a clone of it and both were harvested early resulting in lots of wines with overly green herbaceous unripe notes. It was later determined that some of the plantings were in fact Carmenere that made better wine when produced from riper later picked grapes. Around 1998 the Chilean Department of Agriculture declared it as its own distinct variety. It now makes for an interesting tasting to compare a Merlot & a Carmenere wine both from Chile to experience the differences in the two grape varieties.
---
You might also like:

Loading ...