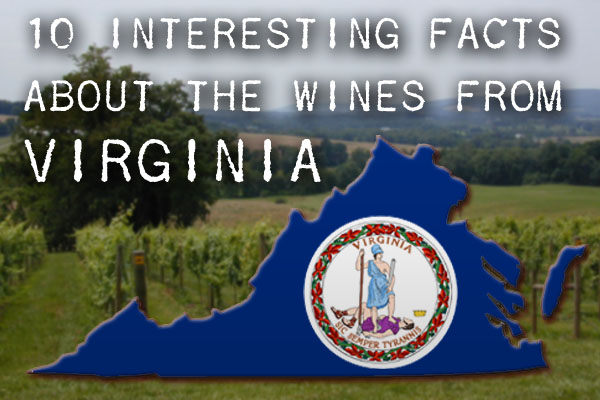 By Joseph Temple
As one of America's hottest winemaking states, the Commonwealth of Virginia has experienced a phenomenal amount of growth over the past forty years. Being the fifth largest wine producing state in the nation and home to seven AVAs, local vintners have become known for both quality and diversity, which can be seen in two of its most popular grapes, Cabernet Franc and Viognier.  Being praised by numerous wine writers including Jancis Robinson who said some recent vintages have "a good chance of putting the state on the world wine map," shows just how far the state has come since its darkest days not so long ago.
Back in 1977, a columnist for the Washington Post offered this opinion after attending a blind tasting: "The best of Virginia wines were judged to be barely drinkable, and no bargain at half the price.  The worst made us gag … what possessed their winemakers to release them for sale?"  Likewise, one native grape grower thought the Virginia Wine of the Month Club was simply a ruse to unload all its bad wine onto uneducated consumers.  So how did the situation go from this to the present day?  How did President (and native Virginian) Thomas Jefferson's dream of producing wines that could compete with the best from Europe finally come to fruition?
In putting together ten interesting facts about the wines of Virginia, we can see that viticulture is a practice deeply embedded into the state's culture.  For over 400 years, Virginians have struggled against both Mother Nature and man-made disasters such as war and Prohibition. And through a rigorous process of trial and error that has gone on for centuries, the fruits of their labor have finally ripened for the entire world to see.
---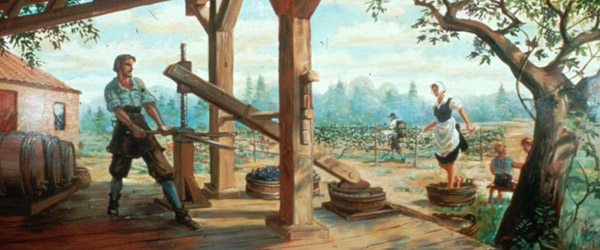 1. The first American wines were made around 1609 by English settlers in Jamestown using local grapes. Unfortunately, the finished product was bitter & musky tasting and did not travel well on its way back to Britain.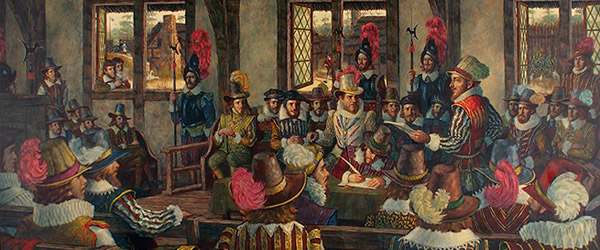 2. The British were so determined to make viticulture work in America that in 1619 they sent French winemakers and vine cuttings to help establish proper vineyards.  That same year, "Acte Twelve" was passed in the Jamestown Assembly, requiring each male colonist head of household to plant at least ten grapevines.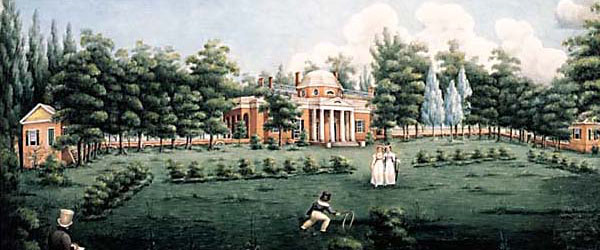 3. Despite these attempts, for hundreds of years, Virginia was not able to successfully grow vitis vinifera vines.  Even Thomas Jefferson attempted to make European wines at Monticello for 36 years and was never able to produce one single bottle.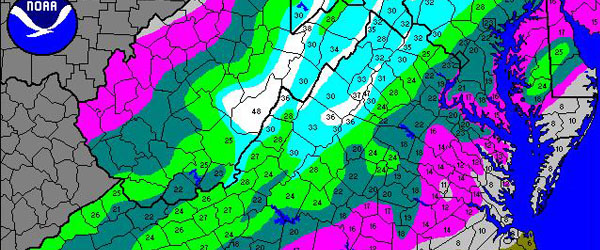 4. A key obstacle for Virginia is its continental climate. In addition to cold winters and springtime frosts, intense heat and humidity in the summer can cause rot and mildew while causing the grapes to ripen too quickly.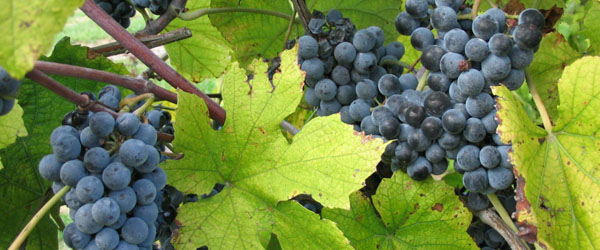 By Don Kasak (Flickr: Chaumette Winery) [CC BY 2.0], via Wikimedia Commons
5. Realizing this, local vintners focused on growing mostly native Vitis labrusca and Vitis aestivalis varieties such as Norton grapes in the 1800s.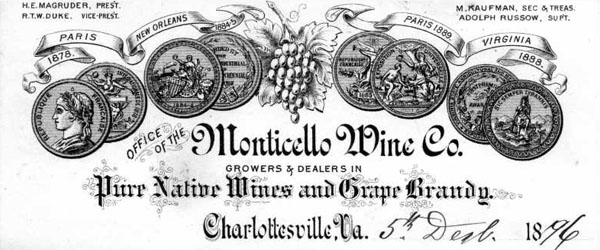 6. Founded in 1873, the Monticello Wine Company would become the largest winery in the South. At both the 1878 and 1889 Paris Expositions, its wines were the only American entries to receive awards.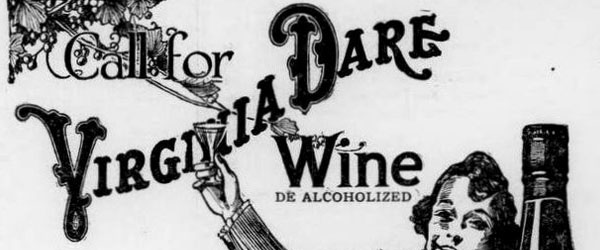 7. Unfortunately, statewide prohibition in 1916 would have a devastating impact on Virginia's wine industry.  It was very slow to recover and up until 1960, there wasn't a single winery in the entire state.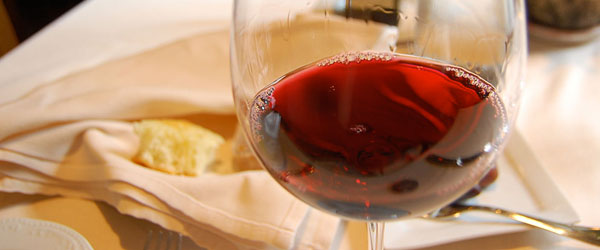 By Southern Foodways Alliance (originally posted to Flickr as Cabernet Franc) [CC BY 2.0], via Wikimedia Commons
8. A key figure in Virginia's wine history is Gianni Zonin, the boss of one of Italy's biggest family owned wine companies. In the mid 1970s, he purchased Barboursville Vineyards and was able to produce 300 bottles of Cabernet Sauvignon in 1978, proving that European rootstocks could be successfully planted in the state.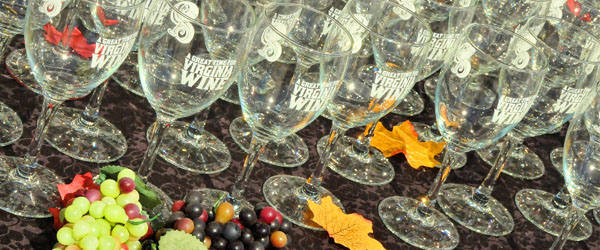 Source: virginiawinefest.com
9. Two of the oldest wine festivals in the Mid-Atlantic Region – Vintage Virginia and the Virginia Wine Festival – were instrumental in showcasing the state's wine industry to both locals and tourists.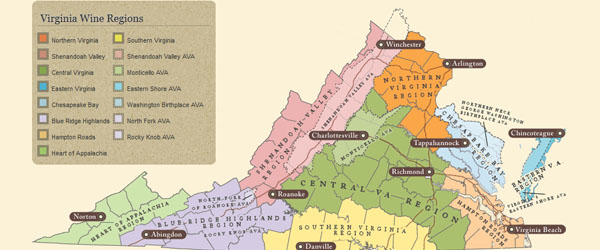 Source: virginiawine.org
10. Today there are hundreds of vineyards all over the state.  Those in the east tend to be planted in clay and loam soils while western vineyards are more granite based.  Virginia also has a reputation for growing grapes other places find difficult such as Viognier, Petit Verdot and Nebbiolo.
Sources:
Clarke, Oz. The History of Wine in 100 Bottles: From Bacchus to Bordeaux and Beyond. London: Pavilion Books, 2015.
Fodor's. Fodor's Virginia and Maryland with Washington DC.  New York: Fodor's Travel Publications, 2011.
Harding, Janice. The Ultimate Guide to Wine Tasting. Lulu Press, Inc, 2015.
MacNeil, Karen. The Wine Bible. New York: Workman Publishing, 2015.
Rowe, Walker Elliott. A History of Virginia Wines: From Grapes to Glass. Mount Pleasant: Arcadia Publishing, 2009.
Zraly, Kevin. Kevin Zraly's American Wine Guide 2009. New York: Sterling Publishing Company, Inc., 2008.
---
You might also like:

Loading ...