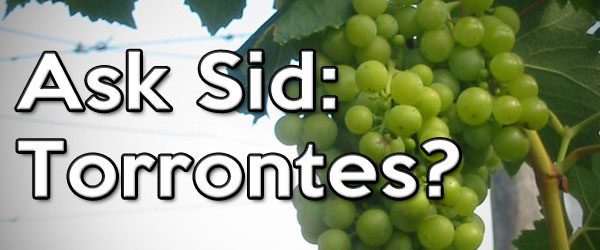 By nomad_sw18 (originally posted to Flickr as torrentes grape) [CC BY 2.0], via Wikimedia Commons
Question: A friend served me a Torrontes wine. Your thoughts Sid?
Answer: A unique increasingly popular white grape variety that is native to Argentina. For me Torrontes shows very distinctive floral aromatics on the nose of quite ripe peaches combined with some sweetness like a combo of muscat, gewürztraminer, riesling and pinot gris grapes. The best examples often are grown in the northern higher elevation region of Salta. Can be a good aperitif or a food match with particularly Indian and Asian dishes. Try it.
---
You might also like:

Loading ...