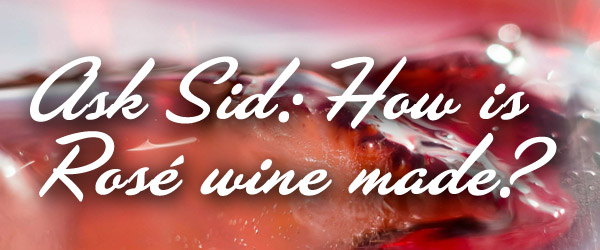 Question: A follow up from last week's question Sid. How is Rosé wine made?
Answer: A variety of methods can be employed including these 4 main ones:
1. MACERATION on the skins to obtain colour for the pale grape juice. Once the shade desired is reached it is taken off the skins and transferred to another tank.
2. SAIGNEE usually results from natural crushing from the weight of the grapes in the tank "bleeding" off the resulting juice only with limited skin exposure. A good method but sometimes difficult to control the final colour.
3. PRESS in a slow controlled way to get your initial colour but not usually the best method for utilization of all the juice available in the grapes.
4. MIX of white and red juice or wine is easy to control but more difficult to produce a delicate charming Rosé.
---
You might also like:

Loading ...