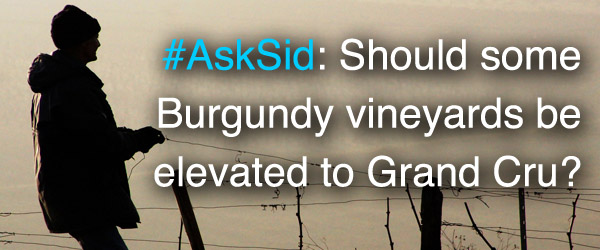 Question: I hear some chatter that Pommard Rugiens and Epenots should become Grand Cru vineyards. What are your thoughts on this idea?
Answer: Yes I have heard that lobby as well. There presently are 27 Premier Cru vineyards in Pommard and no Grand Cru. Certainly Rugiens & Epenots are 2 of their best but both are not totally consistent having different terroirs even within those vineyards. I am sure the INAO are hearing about these and other representations for changes to their original 1936 appellation classification. IMHO there are other vineyards that warrant consideration for elevation to Grand Cru ahead of Pommard. 3 that would be at the very top of my promotion list based on their quality and present price levels would be Chambolle- Musigny Les Amoureuses, Gevrey-Chambertin Clos Saint-Jacques, and Meursault Perrieres!
---
You might also like:

Loading ...