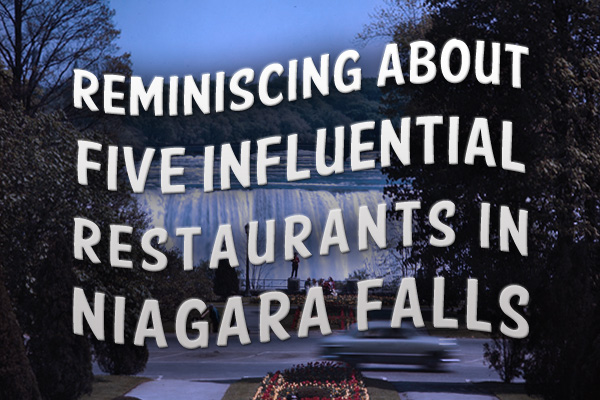 By Joseph Temple
For centuries, the scenic beauty of Niagara Falls has attracted scores of visitors from around the world like a magnet. With more than six million cubic feet of water going over its crest line every single minute during the peak of tourist season, the sheer volume of this natural wonder makes it one of the most photographed cataracts in history. "Few natural wonders have inspired the passions and the imaginations of so many as Niagara Falls, whose sublime beauty and awesome power have made it a magnet for statesmen and stuntmen, poets and poseurs, ordinary sightseers and exceptional visionaries," writes historian Pierre Berton.
And during the immediate post-war period, the Falls became etched in stone as the "Honeymoon Capital of the World." Publicized in popular Hollywood films like Niagara starring Marilyn Monroe, Horseshoe Falls provided the perfect backdrop for millions of couples celebrating their holy matrimony. Of course, with so many newlyweds around, there were also plenty of superb places to wine and dine in between snapping all those pictures.
While today many associate Niagara with casinos, wax museums and inexpensive all-you-can-eat buffets, it's important to remember that there were (and still are) some excellent restaurants on both sides of the river. So travel back in time to the golden era of Niagara Falls tourism as we reminisce about five iconic establishments that helped to make the region a must-see destination.
---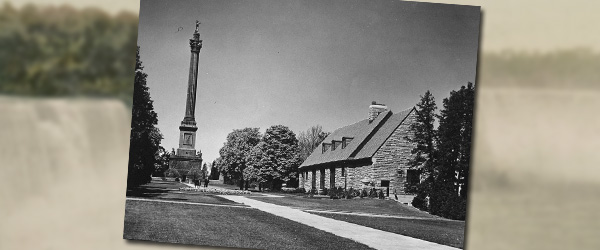 1. Queenston Heights Restaurant
Situated next to a monument honoring General Isaac Brock from the War of 1812, Queenston Heights Restaurant is surrounded by gorgeous scenery and floral arrangements, making its rustic ambiance hard to beat. And once you sit down inside or on the outdoor patio, you'll be given a breathtaking panoramic view of the Niagara River as you dine. Therefore, it's no surprise that this upscale restaurant has entertained dignitaries from around the world, including Prime Minister Winston Churchill who ate here with his daughter Mary during the height of the Second World War before a strategy session with Franklin Roosevelt in Quebec City.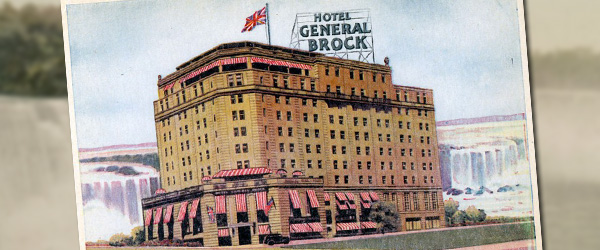 2. Hotel General Brock
Opening its doors in 1929, the Hotel General Brock is known by many as the place where Marilyn Monroe stayed while filming Niagara—the same hotel where she had a torrid love affair with future husband Bob Slatzer. But its crown jewel was the Rainbow Dining Room, which offered diners a spectacular view of the Falls. The view was so outstanding that in 1939 when the King and Queen of England visited Niagara Falls as part of their North American tour, they enjoyed a private and 100% Canadian dinner that included Filet of Lake Superior whitefish and Tenderloin of Northern Ontario beef.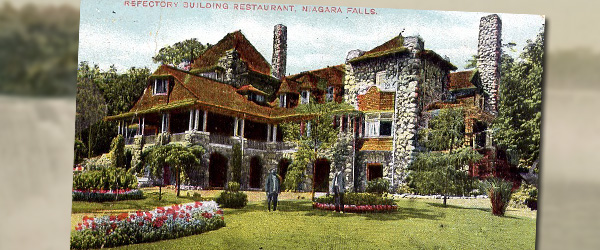 3. Victoria Park Restaurant
Located on the Niagara Parkway and directly facing the Falls, Victoria Park Restaurant is as old as the city itself. Originally called the Refectory, this restaurant built in 1904 by the Niagara Parks Commission from boulder stone acquired from the bed of the Niagara River and modeled after a Swiss chalet quickly became one of the more posh places to eat for both locals and tourists. In fact, until 1926, the upstairs served as the quarters for the Parks Commission and has been home to numerous ghost sightings ever since.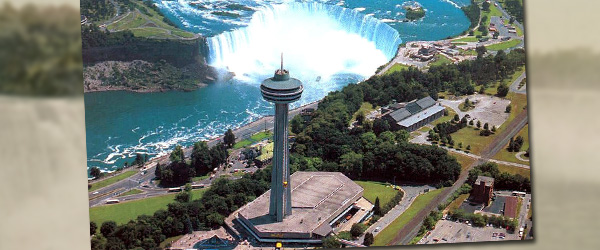 4. Skylon Tower Revolving Restaurant
Soaring 775 feet above the Niagara River, the futuristic Skylon Tower, which opened for business in 1965 gave tourists a fantastic bird's eye view of the Falls from its observation deck. Featuring state-of-the-art technology for its time that included Canada's first outside elevators, the grand opening was attended by both New York Governor Nelson Rockefeller and Ontario Premier John Robarts. Adding to this sense of being on the cutting edge, a fairly new concept—the revolving restaurant—debuted in Niagara with Skylon diners being treated to a 360 degree look at all the scenic wonders as they sat down and enjoyed a formal meal.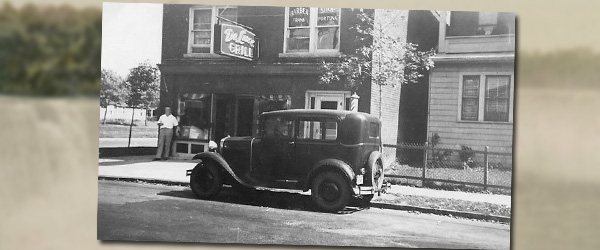 5. The New York side
Niagara Falls has essentially become a tale of two cities. And when looking back at the New York side's culinary history, we see a strong influence from Italian-Americans that lives on to this day. In fact, many travel guides recommend a stroll through Little Italy where you'll find "authentic Italian restaurants and a sense of what the city was like at its zenith in 1950." Two of the oldest establishments are The Como Restaurant and Fortuna's, opened since 1927 and 1945 respectively.
Sources:
Berton, Pierre. Niagara: A History of the Falls. Toronto: Anchor Canada, 1992.
City of Niagara Falls Centennial Book Committee.  Images of a Century: The City of Niagara Falls, Canada, 1904-2004. Oshawa: Maracle Press, 2005.
Dombrowski, Joel A. Moon Niagara Falls. Berkeley: Avalon Travel, 2014.
Strand, Ginger. Inventing Niagara: Beauty, Power, and Lies. New York: Simon & Schuster, 2008.
---
You might also like:

Loading ...