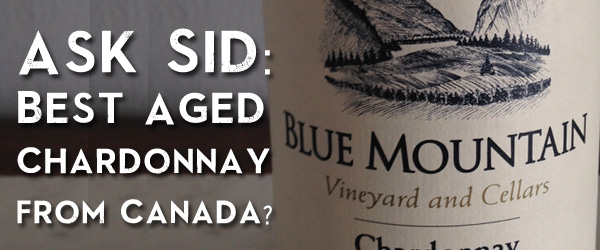 Question: As you enjoy drinking top quality aged chardonnay I would like to know the best older one from Canada that you have tasted so far in 2016?
Answer: Tough question. Generally drink my New World chardonnay younger than Burgundy (though pre-mox issues are now a concern for cellaring). Quite a few candidates on the ballot. However, I will vote for 2008 Blue Mountain Vineyard and Cellars (www.bluemountainwinery.com) Estate Bottled from Okanagan Falls in British Columbia. The pioneering Mavety family has farmed the fertile bench overlooking Vaseaux Lake there from 1971 and founded the winery in 1991. They also make fantastic pinot noir that ages magnificently! In 2008 they fermented and aged their chardonnay 50% in French oak barrels for 8 months and the other 50% in stainless steel. Magical combination for the fruit as drinking it in 2016 showed the rich complex smooth nutty flavours from the oak yet balanced fresh finishing lift from the stainless. Lovely complexity and no heat at only 13 alcohol. A very well done aged Canadian chardonnay on a beautiful drinking plateau. Congrats!
---
You might also like:

Loading ...