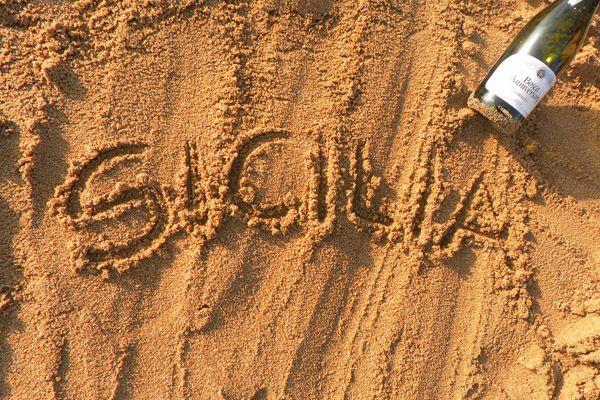 In North America we hear a lot these days about eating foods produced within your own region and supporting your local farmers. The benefits of this approach are numerous including seasonable, sustainable and protecting the environment as advocated by the concept of the recent 100-mile diet.
Just completed leading a wonderful almost 2 week wine and food tour of Sicily the largest island in the Mediterranean with 1484 kilometers of coastline. Among the many things that impressed me this trip was seeing almost a zero-mile diet (home grown) as the focus is clearly on growing and using their own local food products to advantage there.
Too many to list here but so many restaurant menus featured local grown oranges, lemons, almonds, pistachios, artichokes, zucchini flowers, wild fennel, basil, tomatoes, white beans, bufalo mozzerella, fresh ricotta, and of course home made pasta and polenta. Seafood was very prominent and swordfish an endangered species in Vancouver wasn't in Sicily. Also sardines, cod, anchovies, mussels, mullet, paddlefish, whitefish, baby squid, red prawns, and octopus to die for. Less meat but top Black Pig pork, veal, beef, etc. I am sucker for their gelato, cassatas, cannoli and chocolate produced in Modica. What a lot of local delights to choose from.
If you are visiting Sicily in the near future here are a few local food spots I highly recommend checking out:
Osteria Dei Vespri in Palermo – Dinner : osteriadeivespri@libero.it  Friendly Rizzo brothers have a killer dish of Anelletti (ring shaped pasta) with octopus poached in red wine, wild fennel and saffron.
Quattroventi in Palermo – Dinner: quattroventi.pa@gmail.com Really excellent quality!
Gelato in Palermo: Go to Spinnato!
Anna Tasca Lanza Cooking School – Tenuta Regaleali  Contact information@tascadalmerita.it What a delightful experience.
Mamma Caura – Lunch on the water next to the local harvesting salt pads – mammacaura@libero.it
La Foresteria in Menfi immersed in the Planeta vineyards and herb gardens with outstanding cuisine. Like their 3 different quality extra virgin olive oils – one all Biancolilla, another Nocellara and the 3rd a blend of those two plus 15% Cerasuola.
La Pineta off the beaten path right on the beach for Lunch in a Natural Park in Selinunte. A must.
La Madia a 2 star Michelin in Licata truly outstanding food by celebrated chef Pino Cuttaia with all his dishes "telling a story with a pinch of memory"  – info@ristorantelamadia.it
Ibanchi Pane Al Pane in Ragusa – info@ibanchiragusa.it  for lunch. Also Il Barocco Enoteca for pizza only in the evenings.
Accursio in Modica – info@accursioristorante.it with unique scabbard fish rolls with potato puree & mint. Check out Modica's best chocolate store Bonajuto for 70/80/90/100 cocoa count!
On Mt. Etna at Linguaglossa: Barone Pastry for marzipan goodies made since 1939, Pennisi Salumeria (Butcher shop), and Destro for the perfect winery Lunch.
Al Duomo in Taormina opposite the cathedral – info@ristorantealduomo.it  Enjoy those often served wide Gragnano pasta noodles always stuffed and standing up on end.
---
You might also like:

Loading ...