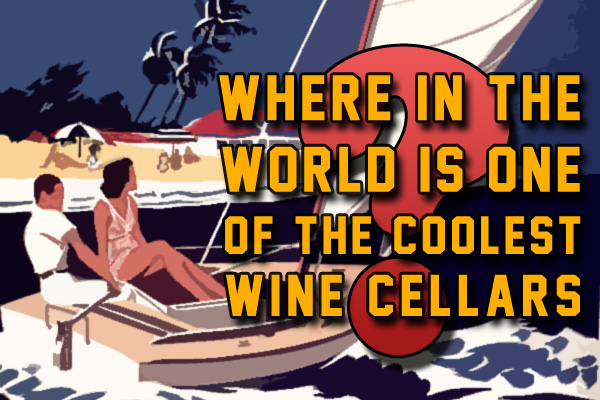 By Joseph Temple
Imagine a truly daunting wine cellar containing more than 250,000 bottles from approximately 400 vintners in fifteen different countries. With a list that's over eighty pages long, this collection has everything from the more recent vintages to some nineteenth century rarities like an 1865 Château Lafite and an 1875 Château d'Yquem—two bottles that command five and even six figures from collectors. Being so extensive, one might think that this cellar is located in some grand European castle, owned by a rich oligarch with a penchant for only the finest wines.
If that was your guess, then you'll be surprised to know that this incredible collection is actually located just three hundred kilometers southeast of Miami, Florida.
Famous for its sunny beaches, high-stakes gambling and a mega-resort called Atlantis, at first glance, the Commonwealth of the Bahamas appears to be an unusual spot for such a massive selection. Possessing a warm and winterless climate that attracts scores of tourists year-round, this ex-British colony is known more for serving up frozen margaritas and daiquiris as opposed to first growth Bordeaux. However, when you examine the country's unique history, it begins to make sense that one of the world's largest wine collections would be located on this island paradise.
Dating back more than three hundred years, the Bahamas became notorious for attracting swashbuckling pirates such as the infamous Blackbeard. And although the British Empire successfully clamped down on piracy by the early 1700s, the remnants of this nefarious past can still be seen, especially on the island of New Providence where a Georgian-style mansion stands on top of a hill so its pirate owner could be on the look out for all incoming ships. Known as Graycliff, it was originally built by Captain John Graysmith, a vicious individual who plundered Spanish galleons throughout the region (and probably took home quite a few bottles of wine as a result). Changing hands several times, Graycliff's cellar was even used briefly as a brig by the Continental Navy when they occupied Nassau during the American Revolutionary War. But it was Prohibition that made the Bahamas a prime destination for dry Americans eager to get their hands on some alcohol.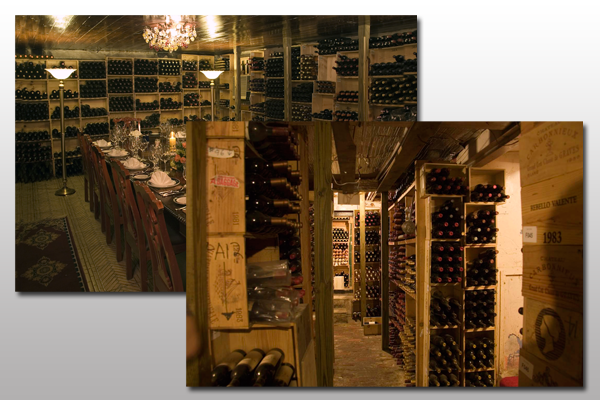 Images courtesy: www.graycliff.com
According to historian Daniel Okrent, this Caribbean destination became a colossal boomtown in the 1920s with approximately ten million quarts of liquor passing through Nassau every single year. "According to a dispatch in the Times of London in March 1920," writes Okrent, "the liquor business had already 'transformed the Bahama Government's financial condition as if by magic from a deficit to a comparatively huge surplus.'" Much like the French St. Pierre and Miquelon islands, colonial outposts situated in the Western Hemisphere essentially became one giant warehouse, storing all the wine and spirits from Europe that Americans were not allowed to consume until the Volstead Act was repealed in 1933. Impressive collections like the one at Graycliff—which also served as a hotel catering to this thirsty clientele—would be built and sustained as the economy morphed from rum running to tourism.
Becoming a private residence in 1937, the ownership of this mansion would change hands several times. Today, Graycliff is both a hotel and restaurant where its wine cellar is open to the public. In fact, the cellar can be booked for private tastings and dinner for up to eighteen people. So if you're ever in the Bahamas and are looking to venture off of Paradise Island, check out this collection, which is steeped in three centuries of rich history.
Sources:
Gaiter, Dorothy J. & Brecher, John. Wine for Every Day and Every Occassion: Living Well With Wine. Grand Rapids: Zondervan, 2009.
Lonely Planet. Great Escapes: Experience the World at Your Leisure. Melbourne: Lonely Planet, 2015.
Macomber, Robert N. Honor Bound: A Novel of Cmdr. Peter Wake. Sarasota: Pineapple Press Inc., 2011.
Okrent, Daniel. Last Call: The Rise and Fall of Prohibition. New York: Scribner, 2011.
Showker, Kay. Northern and Northeastern Regions. Guilford: Globe Pequot, 1999.
Showker, Kay. Resorts of the Caribbean. Guilford: Globe Pequot, 2008.
---
You might also like:

Loading ...