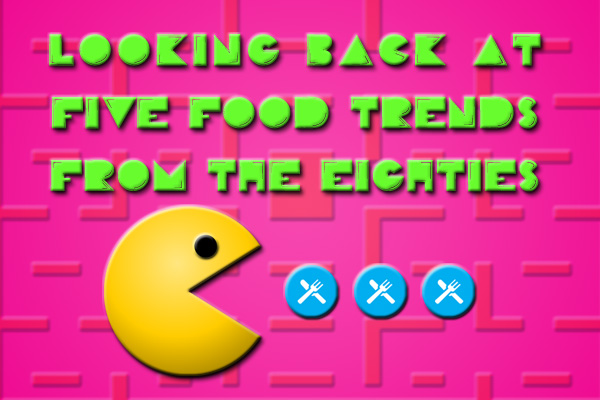 By Joseph Temple
One of the most popular blog entries last year according to Google Analytics was our look back at five wine trends from the 1980s. It seems there's quite a thirst (no pun intended) for nostalgia online as we profiled everything from wine coolers to buttery-flavored chardonnay.   And since the eighties were known for their fair share of movie sequels, it's time we do a follow up and see what people paired with their Beaujolais Nouveau and '82 Bordeaux. So sit down and relax as we examine five popular food trends as morning dawned throughout America.
---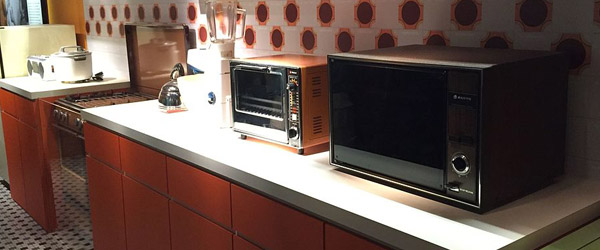 By Jacklee (Own work) [CC BY-SA 4.0], via Wikimedia Commons
1. An Empty Kitchen
As the 80s progressed, a dual income household was increasingly needed to stay part of the middle class. Forced to put in a forty-hour work week on top of all the daily chores, wives across the United States complained bitterly to their spouses about essentially working a double shift. Being stretched so thin, a casualty of this new economic reality was the home-cooked meal as the balance of power shifted from the stove to the microwave. "The act of eating—once a leisurely undertaking synonymous with pleasure and social interaction—has been reduced to a necessary function not unlike shaving or refueling a car," wrote New York Times reporter Dena Kleiman.
Not surprisingly, this strong demand for speed and convenience resulted in an explosion of microwave dinners, frozen foods and out-of-the-box meals. Of course, if that was too much work, the nation's fast-food industry was ready to serve up a record $60 billion dollars in annual sales by 1988 as home delivery skyrocketed. Ironically, while we tend to think of the eighties as a time when people started hitting the gym and eating right, this period also saw a sharp rise in obesity rates, caused largely by this kind of unhealthy consumption.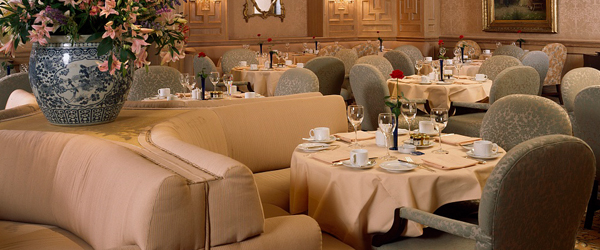 2. More food, less cooking
During the 1980s, another strange dichotomy occurred: more and more people became interested in food—even as they cooked less and less. Throughout the decade, books like Paul Prudhomme's Lousiana Kitchen and Martha Stewart's Entertaining became massive best sellers while new magazines like Food & Wine informed us all about the latest dining fads. Suddenly, reading reviews from your local critic was akin to following your favorite sports team. As yuppies dominated the cultural landscape, having reservations at the most fashionable restaurant or hosting a party that featured the latest trends for your guests to indulge in was far more important than actually knowing how to cook.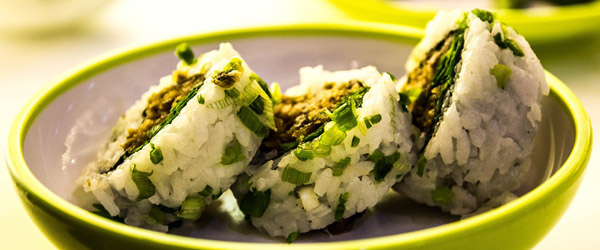 3. Sushi Mania
With young urban professionals seeking out only the hippest dishes, a rice-based delicacy from Japan known as sushi began its meteoric rise in restaurants across the nation. During the same time that this Asian tiger eagerly bought everything from Rockefeller Center to Columbia Pictures, its culinary influence—personified by raw fish—was also leaving a mark on many American palates. Benefiting greatly from those who demanded healthier alternatives to fast food, sushi quickly became one of their preferred dishes. "The eighties were the time in which Japanese food came of age," writes author David Kamp. "With diet-conscious Americans warming to sushi as 'pure, clean, healthy, something that goes with organic' … and status-conscious Americans eating raw fish just because it was cool to do so; it was a mark of hipness."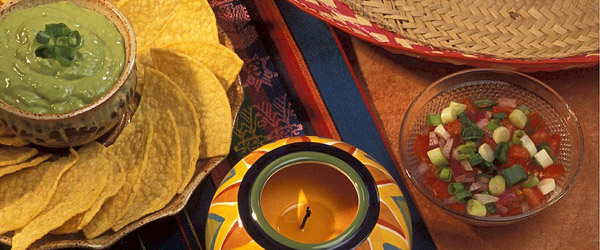 4. The arrival of Tex-Mex
In addition to sushi, other exotic dishes from the Southwest, known as either Tex-Mex or Cal-Mex became all the rage in both restaurants and grocery stores during the 1980s. Whether it was just simple chips and salsa or more regional offerings like blue cornmeal, jicama or squash blossoms, Americans couldn't get enough of Mexican inspired food. Suddenly, Santa Fe became a sort-of culinary ground zero with food writer M.F.K. Fisher stating in 1987, "If I hear any more about chic Tex-Mex or blue cornmeal, I'll throw up." However, this was not just another 80s fad: by 1991, salsa had replaced catsup as the number one condiment in the United States.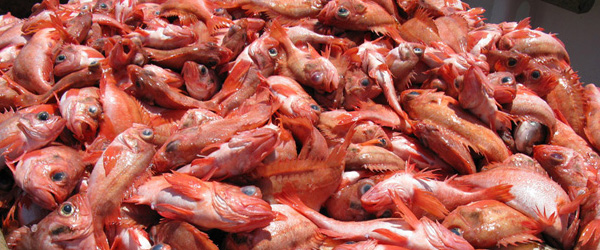 5. A Southern revival
One of the few positive things to come out of the disastrous 1984 World's Fair in New Orleans was Paul Prudhomme, the vibrant owner of K-Paul's in the French Quarter and one of the very first "celebrity chefs." Giving many Americans an introductory course on Cajun and Creole dishes, his popular cookbooks and larger-than-life personality helped to fuel a massive renaissance in Louisiana cuisine—a trend that was followed up by his young protégé Emeril Lagasse, who kept on reminding us to "kick it up a notch!" With gumbo and crawfish being consumed all over the country, the whole idea of food tourism took off as many aspiring foodies made their pilgrimage to the Bayou in order to try some authentic Southern cuisine. And the most popular dish to emerge from this era was blackened redfish. Dipped in clarified butter and seared in red-hot iron skillets, it became so popular that redfish was soon put on the endangered species list.
Sources:
Albala, Ken. The SAGE Encyclopeida of Food Issues. Thousand Oaks: SAGE Publications, 2015.
Batchelor, Bob & Stoddart, Scott. The 1980s. Westport: Greenwood Publishing Group, 2007.
Eagle, Karen. The Everything Wild Game Cookbook: From Fowl And Fish to Rabbit And Venison–300 Recipes for Home-cooked Meals. Blue Ash: F+W Publications, 2006.
Kamp, David. The United States of Arugula: How We Became a Gourmet Nation. New York: Broadway Books, 2006.
Liberman, Sherri. American Food by the Decades. Westport: Greenwood Publishing, 2011.
Patterson, James T. Restless Giant: The United States from Watergate to Bush v. Gore. New York: Oxford University Press Inc., 2005.
Schatzker, Mark. The Dorito Effect: The Surprising New Truth About Food and Flavor. New York: Simon & Schuster, 2015.
Smith, Andrew. The Oxford Encyclopedia of Food and Drink in America, Volume 2. New York: Oxford University Press, 2013.
---
You might also like:

Loading ...