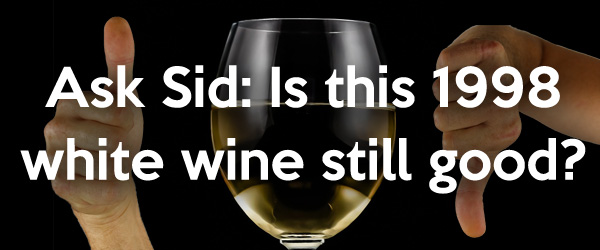 Question: I have a bottle of white wine from 1998. The label says Grand vin de Bourgogne Vincent Girardin 1998 Chassagne-Montrachet ler cru "MORGEOT". I opened it and although it tasted OK it has a darker than white colour. Will it be OK to drink the rest of it I only had one glass?
Answer: Top white Burgundy! Surprisingly I enjoyed last night a delightful bottle of the very same wine and producer from the 2002 vintage that showed so fresh & vibrantly balanced. Morgeot is a large vineyard including many smaller lesser known climats that are allowed to use the Morgeot name and tends to be softer and more forwardly than some other top Chassagne vineyards. 1998 whites are from a fruity easy vintage that have evolved more quickly than other longer aging vintages like 2002. Most 1998 Burgundy whites should have been consumed. You describe a darker than white colour that is an indication that the wine is getting older but may also be showing alarming oxidation or maderization. It should be OK to drink the rest of it but the sooner you do so the better. Keep it stored very cold until you consume it all.
---
You might also like:

Loading ...