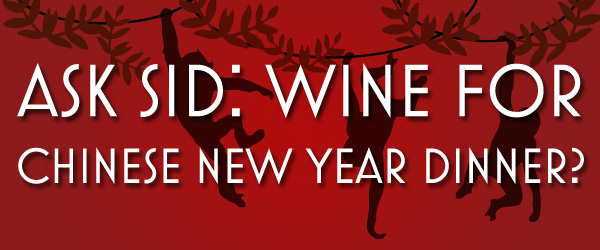 Question: Want to serve a fun wine for the Chinese New Year on February 8 and would appreciate any recommendation you can make Sid.
Answer: Great idea to have something festive and to match well with Chinese food. Recommend from the Okanagan the Haywire 2016 Lunar New Year White $18.90 (gewurz & chardonnay with a touch of viognier and pinot gris showing floral spices) and 2016 Lunar New Year Red $19.90 (gamay & syrah shows juicy peppery fruit). Wonderfully designed symbol in red and gold colours with the symbol appropriately celebrating The Year of the Monkey! Great bottle shot at http://bit.ly/1OXlhBr to check out. Order through website www.okanagancrushpad.com or at http://bit.ly/1PR3A6k. Gung Hay Fat Choy!
---
You might also like:

Loading ...