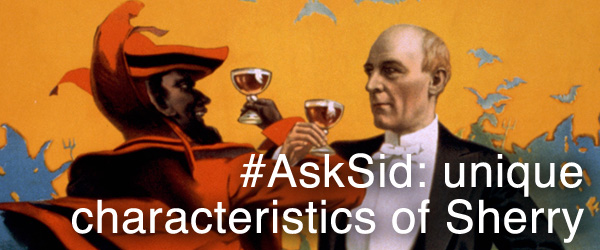 By …trialsanderrors [CC BY 2.0], via Wikimedia Commons
Question: What are some of the main features of Sherry production that define it from other fortified wines?
Answer: Really 4 main unique characteristics:
1. Grapes are usually sun-dried to avoid any moisture before pressing
2. Juice is fermented a long time (usually 1-3 months) to dryness. Contrast Port where the spirit is added to stop the fermentation with natural sugar remaining.
3. Appearance of Flor (wine yeast) as a white film on the surface of some of the wines – that give Fino that distinctive flavour.
4. Their interesting Solera blending system.
---
You might also like:

Loading ...