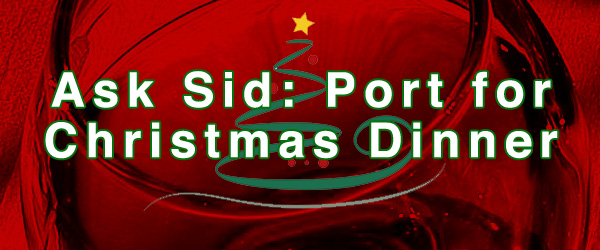 Question: Opening a couple of bottles of Port after our Christmas turkey dinner and wonder how long they will last if we don't finish them off that evening.
Answer: Nice treat. A very appropriate time to open Port as you take time to relax and reflect with family & friends. I like it served with toasted walnuts and pistachios. Need more information on the specific Ports you plan to open. Hopefully an outstanding vintage with some age which are drinking beautifully now like 1963, 1966, 1970, 1977, or 1994! Vintage Port throws sediment and needs to be decanted before service and will oxidize the quickest. Still if you pour the remains into a small bottle and refrigerate it should probably will be OK for about a week – younger vintages holding better than older ones. Late bottled vintage (LBV) or tawny are longer in wood and sediment is not an issue. All ports are fortified with grape spirit to stop the fermentation leaving some natural sugar and raising the alcohol level to around 20 degrees. Therefore all ports are usually sturdier than table wines with a lower alcohol. Leftover LBV or tawny will deteriorate more slowly if refrigerated because they have been already exposed to more oxygen while spending a longer time in wood and should be OK for about a month. Enjoy!
---
You might also like:

Loading ...