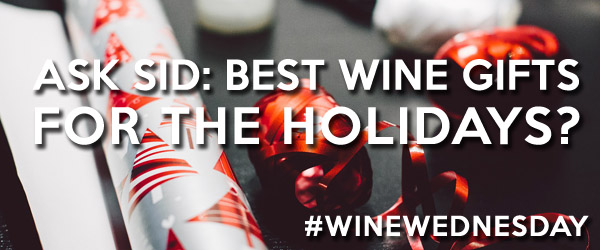 Question: I live in Victoria BC Canada looking for some special holiday wine gifts to buy to give to good friends and advisers all costing under $100 for each bottle. Please give me a knowledgeable tip for a quality white and a red Sid?
Answer: Like your hospitable idea of giving wine and especially your generous budget. Lots of candidates. I admire the 2013 Chablis Vaillons Cuvee Guy Moreau (80+ year old vines) from Christian Moreau at BCLDB specialty store in Victoria selling at $43.99 (or if you can still find it the more intense 2012) as a great value white for current enjoyment but even better with a few years more age. For the red I recommend the outstanding vintage of 2010 for Brunello di Montalcino Castelgiocondo from Marchesi de Frescobaldi $54.99. A tip is to save 5% by ordering 12 bottles at the same price as BCLDB from Everything Wine (www.everythingwine.ca) who deliver free for orders over $200. You can give some away and keep some yourself for cellaring. This wine though 15 alcohol is packed with ripe fruit and received high marks from most wine critics including James Suckling who gave it 97 and picked it as his #1 wine for 2015. K & L Wine Merchants in San Francisco have it at the same price of $54.99 but in US funds. Enjoy!
---
You might also like:

Loading ...